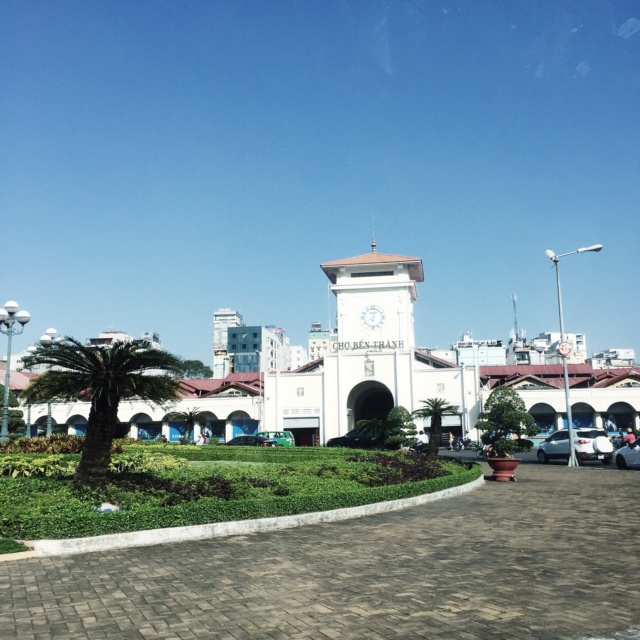 I just back from my trip to Ho Chi Minh, Vietnam.While this may not be your average style & fashion tips blog post. (well.. it's not)
Let me say this. What an experience! For this trip, we decided not to make an itinerary and decide what we wanted to do when we got there. The only thing we searched for was directions to our hotel.
For this trip, we decided not to make an itinerary and decide what we wanted to do when we got there. The only thing we searched for was directions to our hotel.
Instead of treating it like a vacation visit places. We wanted to embrace the unexpected. We decided just immerse ourselves into Vietnam.
We asked locals what we should be doing instead of going online. While our travels only last us 4 days. It was an unforgettable experience.
We didn't know what to expect in Ho Chi Minh before we got there. Here's what you can expect in Vietnam
What to Expect in Ho Chi Minh aka Saigon, Vietnam
1. Traffic:
Seriously, traffic here is far beyond what I've experienced in Asia. Traffic in Vietnam is insane! Your first day here will be a learning curve. It will be nerve racking trying to cross the road. We learned just to cross the road when it's partially safe. Bikes will avoid you instead of you trying to avoid bikes. Trust me, by the 3rd day of your trip, you'll be a Vietnam road crossing expert.
Oh, it's not even safe walking on the sidewalks. Bikes here basically use sidewalks as part of their road to navigate too.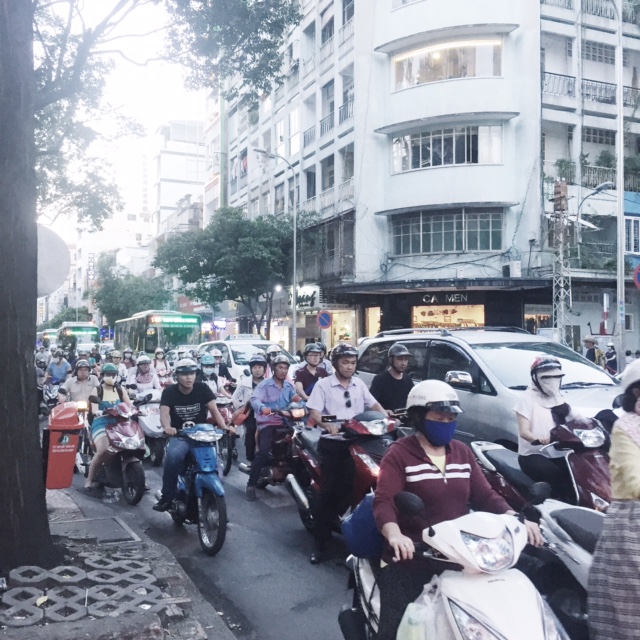 2. Print locations in Vietnamese:
If you want to go a particular place via taxi, you'll need to have the place or located printed or written in Vietnamese. We realized many taxi drivers here can't speak or read English here. They couldn't understand where we wanted to go. Try to write it down yourself or get the hotel receptionist to write it for you.
3. You'll smell bad at the end of the day:
If you walk a lot in Vietnam, you'll probably have the smell of motorbikes fumes all over your shirt and HAIR! You won't notice it when you're out, but when you get back to your hotel, you'll get it. Remember to wash your hair. 🙂
4. Taxis are dirt cheap:
The taxis here are CHEAP!!! We found out the second day when we decided not to walk to Notre Dame and grab a taxi from our hotel instead. Our taxi cost us about $1.5.
Since then, Taxis became our new best friend in Vietnam. We were advised by locals to use VINASUN TAXIs only. Apparently, taxi scams are quite common there. Vianasun taxis uses meters. So you're safe. Remember to ask before you hopped onto one. .
5. Pay VERY close attention to your dong
Vietnam uses the dong as its currency. They use only notes for their currency. No coins.
There's a huge difference between $100,000 and $10,000 dong. Always double check before making payment. I nearly made the mistake, while at the Circle-K (mini market), I bought items worth 20,000 dong, I nearly gave a 100,000 note and 10,000 note! Phew! Lucky for me, I double checked.
6. New sensory experience:
If this was your first time in Asia, expect a whole new experience of your five sense from exotic foods that you've not tasted to visuals such as nightlife of bars with tiny stools that serves a $1 beer.
7. Amazing Food:
The food in Vietnam is AMAZING. From its stapled food such as pho to spring rolls, everything was amazing and unforgettable. I find the foods here are quite balanced. It isn't too sweet nor spicy like some of the food that I've tried in Bangkok, Thailand.
The funniest experience was going into a random store recommended by a local and getting a menu in Vietnamese. Luckily one of the waiters spoke a little English and recommended us to get their popular dessert, which was a cup of shaved ice with coconut cream, pine-seed, jelly, and jackfruit. It was devine.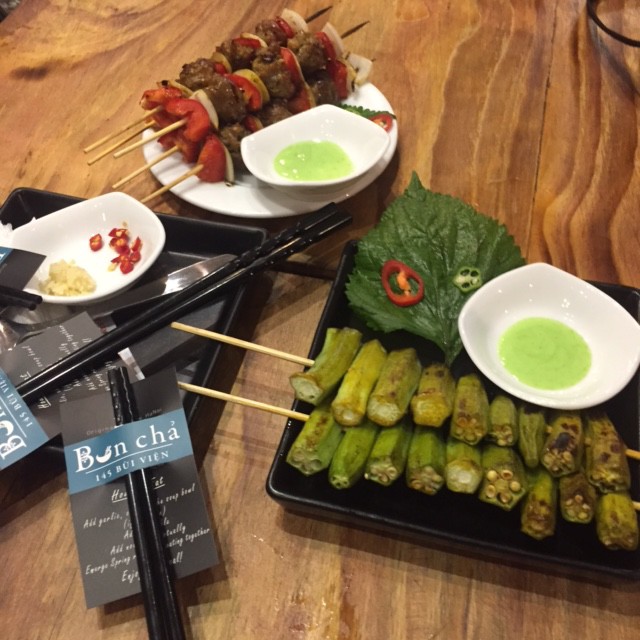 8. Relaxing trip:
Ho Chi Minh City doesn't have many attractions that you can visit. Many of attractions or landmarks are close to each other, and you can easily walk to them. Instead of visiting all the tourist locations, our awesome receptionist recommended us places worth going instead. You can read about it here. You won't need to pay for a tour guide to take you around. Save the extra cash and buy more beers instead.
Remember to get a map. Most hotels will provide them.
9. Free wifi everywhere.
Decided not to get data? You can enjoy free wifi at every restaurant, cafes to hotels. All you have to do is ask the waiter or waitress for the password. Some are displayed publicly. I survived 4 days in Vietnam without data and only on wireless. #winning.
10. Beware of snatch thieves:
A friend of mine advised me to be careful of snatch thieves there. It's pretty common people grab and run while on motorbikes. So always be on a lookout. While walking, I did notice people who were constantly looking at us. We were careful just in case.
11. Bargain
Expect to bargain… a lot. It's where your bargaining skills will be put to the test.
Remember to bargain. Especially if you're at the night market near Ben Tahn market or shopping at Ben Tahn market in the morning or evenings.
We were told we had to negotiate at least 30%. That's how you know you'll get a good deal. Some stores will try you give you crazy prices. One of the stores even called us crazy and asked us to go home to our country. It was the same price that was offered a few stores before hers.
Final thoughts
Overall, our stay in Saigon was short and sweet. It was definitely a trip to remember. From its blend of colonial architecture, amazing food to its culture. It was a new experience worth sharing with awesome company. That was what you can expect in Ho Chi Minh too.
If you're looking for an experience from a local's perspective, leave your itinerary and immerse yourself in the culture here. Ask your receptionist or someone you meet what they love to do in Ho Chi Minh aka Saigon instead.