I love shoes!
My girlfriend thinks I'm a shoe addict though.
She once said I had more shoes than her. Of course, we made that into a bet, and she lost since she had more shoes than me. Sorry babe.
I love shoes. I firmly believe that can make a man look well groomed, classy and stylish. That's why I have a variety of shoes to make sure my shoe game is on point.
For me, buying the correct shoe is a huge deal. I don't just buy one. I do my research, try them multiple times and most important, avoid impulse purchases.
After spending so much on shoes, today I want to help you. Today I want to help you shorties find your perfect shoe. That way you won't make the mistake I did in the past.
Here some do's and don'ts while purchasing shoes for short men.
Shoes for Short Men: How to Pick the Right Shoe
Correct shoe fitting
It may sound a little bit cliché, but this is a point to always remember. When buying a shoe, the shoe you choose should always fit you correctly.
Here's what you don't know, your feet are the smallest at the first thing in the morning. Throughout the day, after walking and standing, it causes your feet and ankles to swell to a bigger size. While there is much advice to purchase shoes in the morning, I recommend buying a shoe in the evening when your feet are at the swelling stage. This ensures maximum comfort when you're wearing those shoes the entire day from day to night.
'Heeled' shoe aka shoes with platforms
Thick-soled, and heeled shoes are two different things. The heel is a thick heel designed for men; do not confuse it with high heels for female models. Heeled shoes have that slight heels at the end of it. It will add an advantage on any short man's physical appearance. It will make you taller and of course, very stylish and sharp. Shoes like loafers, oxfords, etc. all have a slight heel at the back to give you some added height.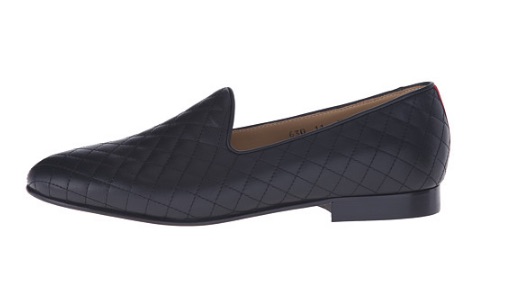 Thick soled shoe
Okay, there's two part to picking a thick soles shoe. Now the best thing about getting a shoe that is thick soled shoe is it will add some height.
Having said that, you want to make sure that you picked a shoe color that is the same as your sole. That way it blends and won't look too awkward and cheap.
Lightly tapered toes
Short men should choose mildly tapered toes that not too pointed. Pointy toes shoes will attract a lot of attention on the lower part of your body instead of the upper body part. This is a huge no-no when it comes to choosing a good shoes for short men. The reason so is because this points the attention on your feet. You want the attention to be equally distributed and just not concentrate on the shoe. A better bet would be to have the attention at the top and not at the bottom.
Remember this simple formula.
Pointy Shoe + Short guy = Fashion disaster.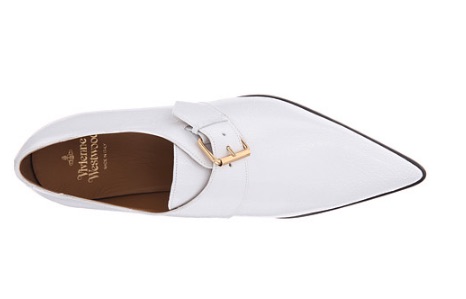 Simple designs
Short men should always keep their shoe game simple. You don't want to draw attention to your feet. You want it to be at the top. The complicated shoe designs will draw the attention downwards, insisting on the looker knowing just how short you are. No short man wants that. Right?
Unless of course you're Nick Cannon. Then I won't say anything if that's the case.
High quality
The quality of shoes that every short man chooses should be the best, especially if it is a leather shoe. Low-quality leather shoes look cheap and can kill a look completely. Besides looking stylish, good quality leather shoes for short men will last longer as well.
Remember. Short men need to wear high-quality shoes at all times. Avoid any shoe that is cheap.
Comfortable shoes
Comfort must come first all the time. Wearing the wrong shoe can mess up your mood so always get the shoe that you feel fabulous in. No compromise on that. Having said that, it also depends on how long you're going out.
For me, here's what I'd go with:
A few hours = Design first, comfort second
More than 5 hours = Comfort / Design similar
More than 10 hours = Comfy sneakers / driving shoes
That's just me though.
Diverse shoe types
Noticed how I shared that I'll pick the shoe depending on how many hours I'd be wearing it?
The same kind of shoes will be boring, so all short men need to be on top of the shoe game. Getting different shoe types is a very good idea. I'll write another blog post about the kind of shoes short men should have.
To give you an idea, I think every short man should have these type of shoes
Loafer
Driving shoes
White sneakers
Etc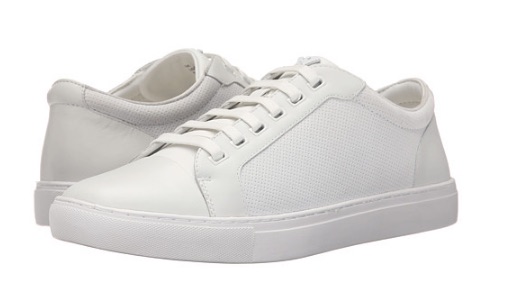 Conclusion
That is quite a bit that you have learned about the shoes for short men. Start doing what you need to now and quit the don'ts immediately. What matters most when it comes to choosing the right show for short men is their comfort, quality, and the diversity. Invest in your shoes and you will love the change.
Good luck shorties!