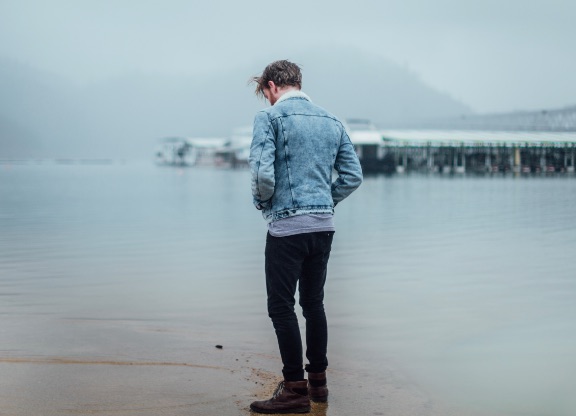 Dear men and short men,
Want to learn how to wear a denim jacket.
A good denim jacket is a must for everyone men on planet earth.
The denim jacket is a classic piece of menswear. It's been around forever, and it remains one of the most stylish pieces of clothing.
Trust me when I say it will NEVER go out of style. You'll still be able to rock the look in the next 30 years. So invest in a quality denim today.
Today, in this blog post, I'll share a few tips on how to buy and how to style a denim jacket and rock women's socks off.
How to buy a men's denim jacket
There are two things to remember. FIT and LENGTH.
Denim jackets should fit nicely.
I'm not a fan of oversized denim; it makes you look fatter. Since denim jackets tend to have a little size to them, wearing the wrong size is a big mistake. I recommend you try your usual size and try a size smaller just in case.
Second is length, you don't want a denim jacket that is too long.
What denim color to choose?
You can't go wrong with the classic blue. Whether it's light blue or a darker shade blue.
How to wear a denim jacket
There a few way you can pair a denim jacket. I'll share with you the easiest.
All you have to do is pair a fitting denim jacket with black pants/joggers/jeans/chinos and a plain T-shirt. The classic fit is a denim jacket, white t-shirt, black pants, and white sneakers
Alternatively, you can throw on any natural color t-shirt. If you don't want to wear sneakers, you can also throw on a pair of boots. That works perfectly too.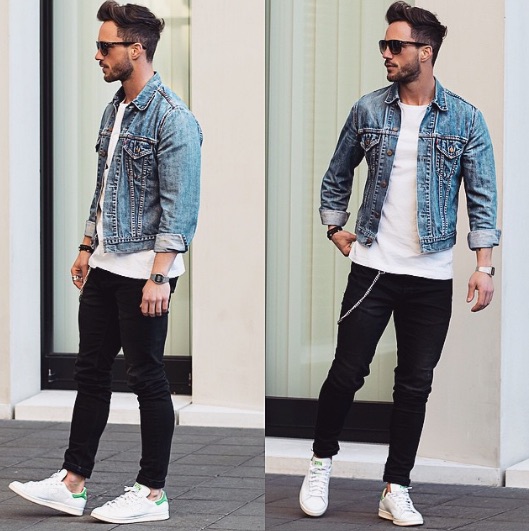 How to wear a denim jacket for short men
Okay, shorties, it's going to be harder for you to style a denim jacket compared to taller men, but don't give up.
All you need to do is pick a denim that is shorter in length. Sometimes it's called cropped denim jacket. What this means is the length is shorter than the sleeves. THIS IS FOR YOU.
If the sleeves is a little long for you, don't worry. All you have to do is fold it up a little. Trust me; it will make you go from zero to HELLOOOO!
For taller men, this is what it looks like.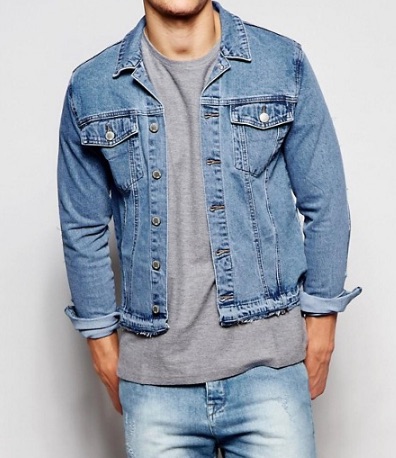 For short men, the fit will be just PERFECT.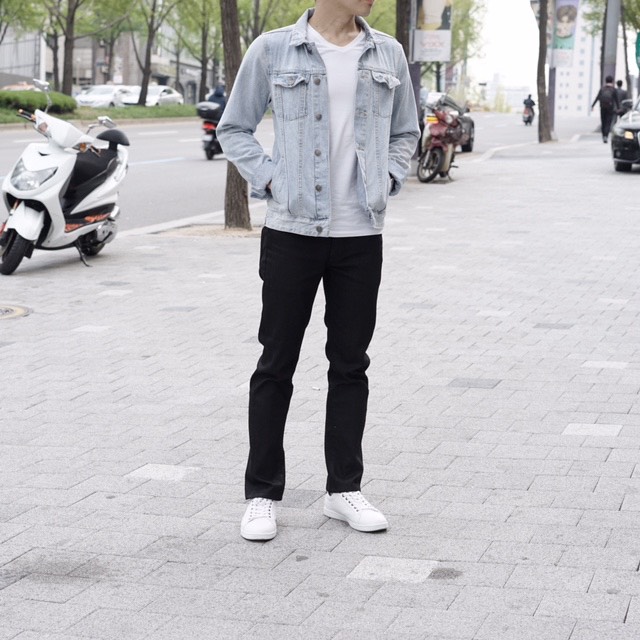 Here's how it looked on me. I'm 5'4 by the way! Not to shabby if I have to say so myself.
Can I wear denim jacket with jeans?
Yes, you can wear a denim jacket with jeans. However, it's important to remember the rule of thumb. Your jacket and jeans should be roughly two shades different.
I actually wore my denim jacket with a pair of jeans. It's black so it doesn't look too weird. You can also go with a dark shade of jeans if your top is light or vise versa.
Here's how it looks like.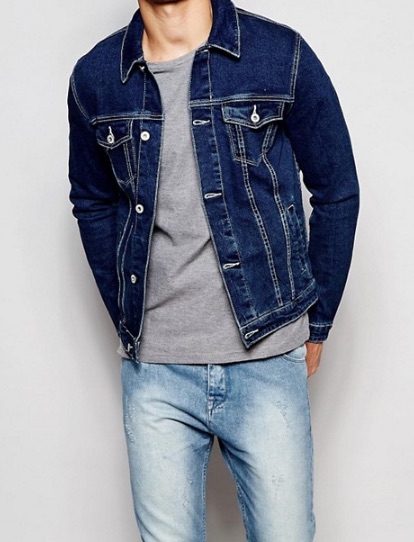 If you want to play it safe, then go with a pair of chinos. You can't go wrong with that.
Where to buy denim jacket?
Here are my recommendations:
Asos is one of my favorite spots to shop. I get quite a number of denim jackets there.
Asos is
Affordable
Has free delivery
Great customer services
For short men. Here are a few designs I would get from Asos.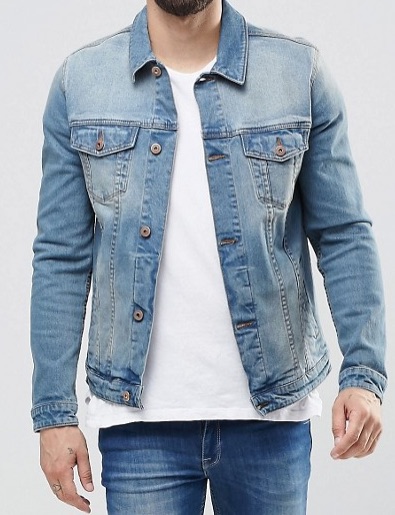 Remember, as long as the denim jacket length looks like this, it will look good on you.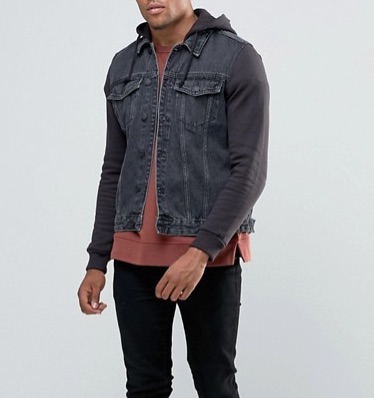 If you're tall, it will look even more fantastic on you.
This concludes the end of our How To Wear a Denim Jacket tutorial.
What else do you want to learn, let me know and I'll cover it in our next blog post.