Clothes can make you look more expensive and fashionable.
….or it can have the opposite effect.
It' easy to think that it's just clothes. It's not. They can either make your look or break it.
You don't have to worry about going out to purchase new clothes. You also don't have to worry about purchasing a $500 shirt or $400 shoes.
I'm a huge believer in working with the materials that you have already in your closet. Sometimes it just take a tweak or two to make you look gorgeous.
Today I'll be sharing with you all 11 of my tip to look expensive! Oh yeah! Let's get started.
Men: 7 Ways to Make Your Clothes Look More Expensive & Fashionable
1. Make Sure Your Clothes Fit You
It may seem like I'm repeating myself, but try to avoid wearing clothes that are too big or too small.
It's easy to spot a blazer that doesn't fit well; it will look like a cheap thing you found on the forgotten sales rack even though you paid a gazillion buck for it.
When you wear pieces that fit your body right; you'll appear slimmer, taller (always a good thing), trendy and make your overall look more expensive.
This is a big no no.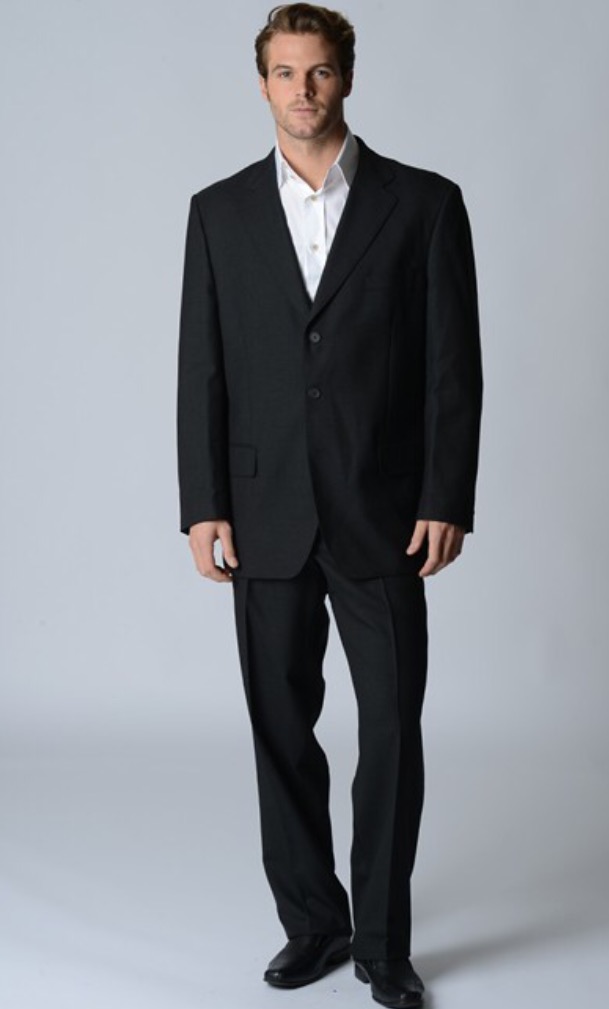 The fit is just wrong. Everything is too big for this poor guy.
This is better.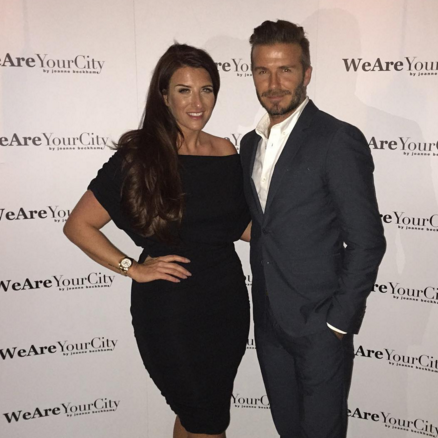 If it doesn't fit you, follow tip #2.
2. See a Tailor
Make your tailor your best friend and you may get better rates! Just saying. A tailor can make you go from Zero to Hero! That is an important tip I gave away for free in my report. Do get it.
Ask your friends for a recommendation and see a tailor. You'll probably need to pay a small fee to make your clothes go from $30 to $300.
If that doesn't convince you to see a tailor, I don't know what will.
If you have money to invest, then invest in quality tailored clothes. You can do this for more important events.
3. Don't wash too often.
I hear you, you want to keep everything clean, however washing your clothes too often is not the answer.
Washing clothes wear down the fabrics and fade the colors. When this happens, it will make your clothes look old, dull and cheap. What you should do instead is:
Take good care of your clothes while you're out
Spot clean: clean only dirty spots
Follow cleaning instructions instructions
5. Steam iron your clothes
Invest in a good steam iron. Wrinkled clothing will make clothes of any clothes price look cheap. Noticed how celebrities clothes are always wrinkled free?
Noticed how awesome they ALWAYS look? You can get that look too if you make sure you iron your clothes.
6. Groom your hair
In my tip, about looking more attractive for men. I spoke on grooming. While most of us don't have the luxury of hiring a personal hair stylist like celebrities, we can visit our salon often. I tend to cut my hair about once every two to three weeks.
Doing this will make sure I maintain the sides and keep it trimmed and neat.
When out, I'll make sure my hair is groomed to have that polished look to go with my clothes.
Just like David Beckham! Just kidding.
7. Invest In Accessories
Great accessories can work wonders when it comes to styling and looking more expensive.
It can add a layer of sophistication. I recommend you have a simple yet stylish watch like Daniel Wellington.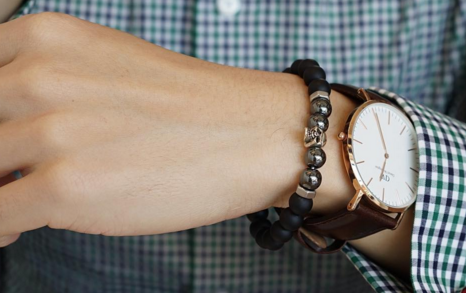 It's affordable, minimalistic and timeless.
You can use the coupon code 'shortofheight' to get 20% off.
Matching your clothes with accessories can make clothes look a million bucks. Just trust me!
Those were my tips to make you go from meh to heyyyyy! Follow these tips and you'll definitely make yourself look for expensive.