Ahhhh Joggers….
They are a controversial fashion piece.
Some people love em, and some don't.
If you don't know what joggers are.
Well, they look like those sweatpants. The legs of the joggers have an elastic feature at the feet. Joggers are designed to fall just above the ankle.
They tend to be shorter than your usual pants. It's meant to show off your sneakers and some skin at your ankle.
Think of joggers like a hybrid of regular pants and sweatpants. Many of them look like normal pants with elastic bands at the bottom.
I'm sure you've seen them on the streets.
What's the difference between joggers and sweatpants
While the design may look similar, the material is different. Sweatpants are usually thicker. Meanwhile, joggers are made of a thinner material which makes it a good pants to wear for many occasions.
When I first wanted to buy them, I was out with my brother and girlfriend. The first thing my brother said to me when he saw the pair of joggers were.
"I hate joggers, man I don't like those elastic bands."
I responded….
"Guess what; I'm planning to buy THREE of them."
Opps.. he responds.
What do women think of joggers pants on men?
What do people think? I did my powerful Google search to find out. Here are a couple of comments.
"I think Joggers look excellent on men."

"Sorry, gentlemen. Elastic does not belong anywhere on your pants!"
See, told you it's a controversial piece of fashion. Maybe it's art?
HAH!
What does my girlfriend think about joggers?
Hold on, let me ask her right now.
She didn't say much other than giving me TWO thumbs up. Also, she followed me to purchase then at Uniqlo, so I guess she's fine with me wearing them.
Joggers have come a long way since it was introduced. Today joggers are pretty stylish and can be paired easily with any clothes.
Here's what many of you don't know.
Joggers are made for short guys!
I think joggers are perfect short us short guys. Why do I say so?
1. They are short
Joggers are meant to be short. They are meant to show off some of your ankle and your sneakers. For taller men, they will show off some skin from their shoes.
Guess what? For short guys, they are a perfect FIT!
Perfect FIT! You no longer need to get it hemmed or pay for alterations.
Don't believe me? I'm 5'4 and here's a pair of sexy joggers on me.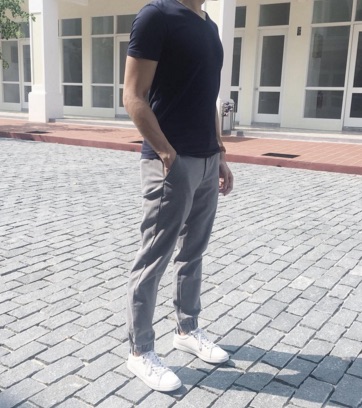 According to Uniqlo's website, these pants are 26 inches inseam. Seriously, they are perfect! I wouldn't change one thing.
2. The elastic bands make you look taller
Here's the problem with some pants, they make you look shorter. Since joggers come with that elastic band to grip to your ankles, that can help with making you look taller by giving you that slim look at your legs.
Doing this will get you that upside down triangle that can make you look taller.
3. The fit is pretty nice
Usually, joggers come in slim fit cutting. They aren't like sweatpants where it's baggy, nor they are the skinniest type of pants you can get. They are legitimately fit pretty fine if you ask me.
4. They are comfortable
Bloody hell, they are super comfortable, and they have made it to my list of 'clothes to wear when I'm travelling at the airport list'. It's not a list that many clothes can go into. They have to go through uncompromising training before they can make it into the list. So far, Peter Manning, Nike and now Uniqlo made it into the list. Well done companies!
So how do you wear joggers?
Below, three simple ways to wear the jogger pant:
Where to buy jogger pants for men?
I get mine from Nike or Uniqlo at the moment. As you can see from the photo above, the fit from Uniqlo fits amazingly. If you have a Uniqlo near you, I recommend you go out and try them out immediately. This will be one of your best decisions you'll make.
Other places include:
How to match jogger pants?
1. Joggers with sneaker: Wear them with a pair of your favorite white or black sneakers. That is what I tend to do when wearing them. They make you look stylish. Trust me on this.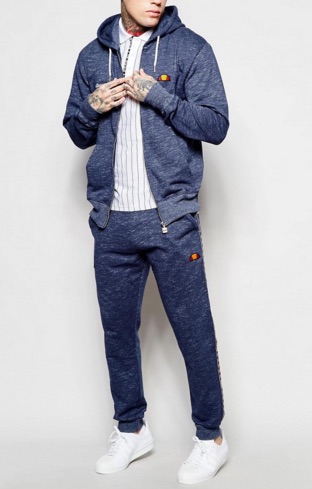 2. Jogger Pants with Polo Shirts: As long as you wear a polo shirt that fits your body, you can easily pull this one off.
4. Joggers with long sleeves: Pick a color that compliments your jogger pants and you'll go from zero to hero instantly.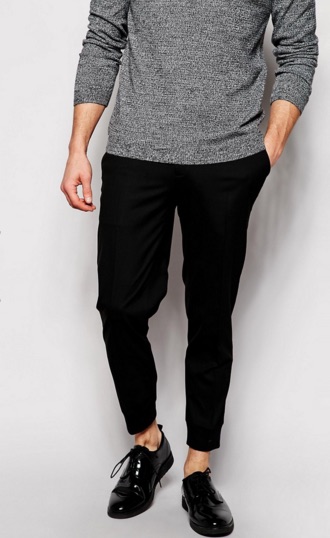 5. Joggers with beautiful outer: Throw on a fitted shirt and a nice fit outer and voila! You look like someone who just came out of a GQ magazine.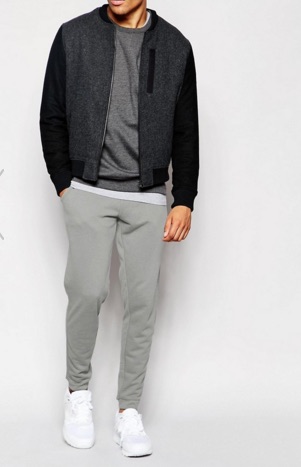 One thing you need to remember is not to wear a baggy outer with a baggy joggers. This will make you look fatter and make you look shorter.
Summing up my thoughts on jogger pants for men (especially short guys):
What are you waiting for? These are perfect for men and short men. Try a pair of jogger pants today. What do you think?
Have you tried a pair of joggers before I would love to hear your thoughts on what you think about this so-called 'controversial' piece of fashion