If you're wondering how to start a fashion blog, you came to the right blog!
A year ago, I got retrenched because the previous company I was working for had financial difficulties. Instead of crying and feeling sorry for myself, I decided I wanted to pursue something I was passionate in. FASHION.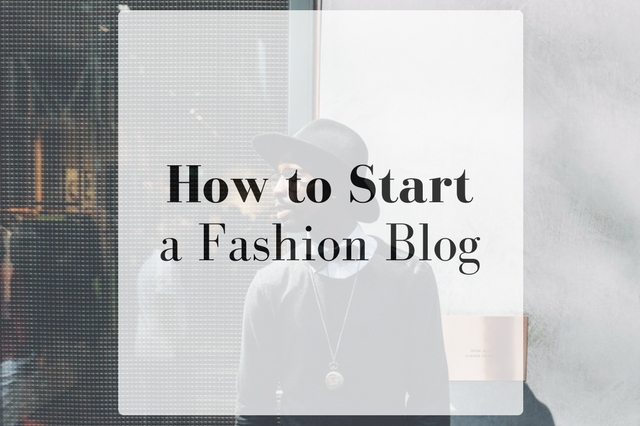 Especially style for short guys since I constantly get questions about how to dress taller.
Yup! I started a fashion blog! People thought I was out of my mind when they saw me doing this. After seeing how successful it became, people started asking me questions. Some of you have approached me to ask me this too.
Today, I want to teach you how you can start a fashion blog TODAY.
How to Start a Fashion Blog
You should know that having a point of view is more important than having technical knowledge about how to use a blog platform and upload photos, text, and links. It's easy to learn how to do all these as most platforms today are extremely user-friendly and intuitive.
Fashion Point of View
So, let's talk more about having a fashion perspective. There are tons of fashion blogs out there, and the best ones have a lot of faithful fans and followers. They blogs often make a lot of money, as there are some ways to monetize successful blogs with big followings.
People visit these types of blogs because they love the fashion point of view of the bloggers. They appreciate the unique sense of personal style and the fashion attitudes of these bloggers. They check in regularly to see what's new, regarding fashion photos, opinions, and comments. Fashion moves fast, and fashion bloggers who set themselves apart have the power to become very successful, as long as visitors share their point of view or find it interesting.
So, before you set up your fashion blog, you should think about the image that you want to present to your visitors. Are you going to have a traditional point of view, or offer your thoughts on modern, edgy style which is more avant-garde? Creating a point of view is ultimately about creating a niche, and it's such a great way to establish yourself in the competitive field of fashion blogging!
For me, I could have talked about gentleman fashion or any fashion at all because it was more 'traction,' instead, I solely focused on style for short men. It was how I dressed up. It was me. It was MY fashion point of view.
What's yours? Spend some time to focus on this. The topics you can discuss are endless. You can be the go-to person on
style for kids
style for babies
the girl next door look
the perfect makeup to compliment a type of style
etc
Once you've thought about what you want to write about and how you want to position yourself, you'll be ready for the next step, which is choosing a blog platform. If you want something that's free, going with WordPress.com will be pretty smart.
Picking the right platform
Look at other fashion blogs that you love and see which platforms those bloggers are using. It's smart to copy competitors in this respect, but also to hold onto your point of view. Copy their template for success, by using the same platform and adding the same elements, such as fresh pictures and links. Then, put your unique spin on things.
Chances are good that you already know a lot of great fashion blogs. If you haven't checked out what people are doing, you should check it out before you set up your own. In particular, fashion blogs which get massive amounts of visitors should be your focus. These are the types of blogs that make money. While earning income from blogging may not be your priority, it's possible and knowing what other bloggers are coming up with and making money with will be a good way to come up with ideas for your own fashion blog.
As you can see, a smart fashion blogger devises a sort of business plan before setting up a blog and posting for the first time. Once you've taken care of this kind of "market research", determined your own point of view and so on, you'll be ready to set up your blog and write your very first blog post.
From what I know, the majority of fashion bloggers uses WordPress.
How to Set Up a Fashion Blog
Here are two things you need to set up a fashion blog
Domain name
Hosting
Autoresponder
You'll need to name your blog, and this is actually really important. While content is king online and always will be, the name of your blog will be your brand. With this in mind, I recommend giving some thought to your blog name and making sure that it isn't a duplicate of another blog or website. It should be unique, and it should relate to fashion in some way.
It's also good if it gives clues as to your point of view. There are so many fashion blogs, and you'll need to stand out. Your blog name will help with that, as long as you follow our branding tips. When you have a blog name, you'll be able to add it and it will always appear at the header on your blog pages.
For me, I decided to go with Short of height, because of…. well… I was short of height.
You could also choose to go with your first and last name if it's not taken. 
In general, branding is stronger when fashion bloggers do use their names and photos. However, there is a downside, as you will lose privacy. So, weigh the pros and cons and make a decision which is smart for you. There are many fashion and lifestyle bloggers that don't use their names like
WordPress needs a domain name and a hosting space to work. I recommend Bluehost for the easiest setup process. You can even get a free domain name with Bluehost. It's an affordable hosting with unlimited space.I recommend going for Bluehost. It's what I use. Bluehost is good, it's affordable, it's reliable, and their customer services is fantastic. In fact, I signed up for THREE years worth of hosting because it allows me to drop the price from $7 a month to just $3 a month. I paid $1xx for three years. It made perfect sense, and I was serious to do this full time. If you are serious about starting a fashion blog, I do recommend this too.
I recommend going for Bluehost. It's what I use. Bluehost is good, it's affordable, it's reliable, and their customer services is fantastic. In fact, I signed up for THREE years worth of hosting because it allows me to drop the price to just $5 a month. It made perfect sense, and I was serious to do this full time. If you are serious about starting a fashion blog, I do recommend this too.
Every blog needs an autoresponder. It allows you to capture emails from your visitors, however you might be wondering. If you just started a fashion blog, doesn't it make sense to invest on an autoresponder and pay $19 a month? No! that's why I recommend Mailer Lite. It's FREE for up to 1000 emails. It's a no-brainer to signup with them.
My autoresponder is set to capture emails for those looking to learn how to style and look taller.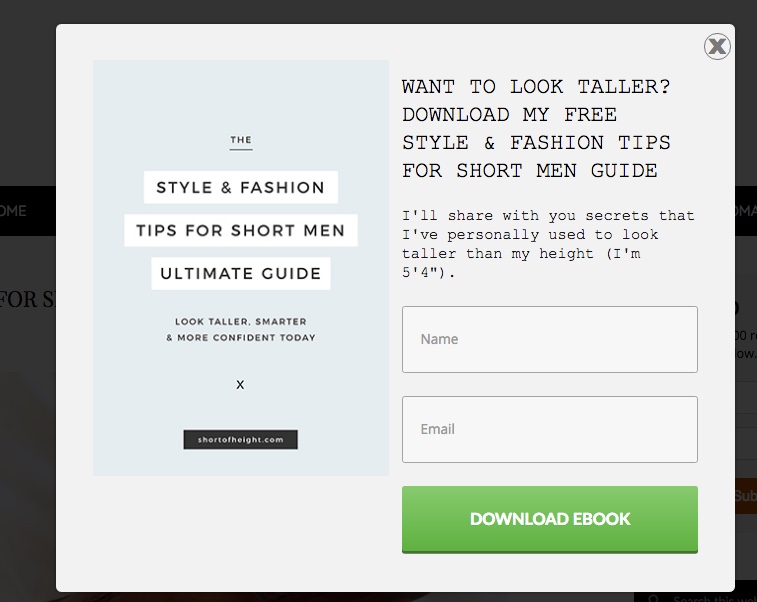 If you want to learn more about collecting leads, you can read my blog post on getting more leads on Social Quant.
Your Fashion Blog Theme
There are many free fashion themes out there. I decided to go with a paid theme. I got myself a theme from Creative Market.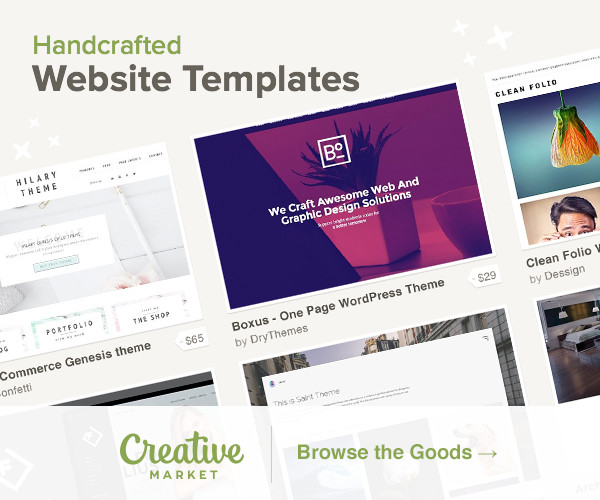 It's my favorite spot to find the best fashion theme for wordpress.
The theme came with a Genesis framework. A genesis framework is like a 'house', with everything you need and a theme is like a paint for that house. It's actually better and more reliable compared to just getting a theme. Don't worry if all these confuses you. At the moment it's not important to know all these yet.
Once you've picked your theme, just follow their installation process. It's quite easy. If you're new to all these. You can hire me to
Install your blog for you
Install your theme for you
It's all in my how to start a fashion blog package service.
Lastly, you may be able to add images which personalize the look of your blog header and background. Almost every blog platform will allow you to select a template which is right for you. So, check out personalisation features and see what is best for your needs. For genesis framework, it's easier because everything is alredy built within the framework. 
Once you've taken care of this stuff, you should write up a paragraph which is about you or about the blog. This may be considered the "About Us" part of the blog. It gives visitors instant access to a blurb which concisely describes the blog or blog owner.
That about wraps it up! Once you've taken care of this stuff, you've branded your blog. Now, it's time to write and share your unique point of view!
Write Your First Blog Post
Don't just read this how to start a fashion blog post. Start writing! 
If you already like to write, you should have no trouble coming up with your first blog post. For example, you may want to write about the style of a celebrity that you admire, such as Solange Knowles or Emma Watson, or take a look back at fashion during another era, such as the Victorian Age or the Golden Age of Hollywood.
There are so many facets of fashion. Topic options are virtually unlimited. The best way to get engagement with visitors is to choose a topic that you are passionate about! People respond to truth and passion above all, so try to stick with topics that matter to you. Chances are good that many others care about them, too. Your topics should fit your defined point of view.
I recommend writing blog posts of 500-600 words. This is standard article length. It gives the reader something to sink his or her teeth into, without being too long-winded. A 400-word blog should be ok, too. Don't get into the habit of creating blog text which is super short, as it won't satisfy. As well, don't make blog posts too long-winded, or people will get bored.
Within your blog post, add at least two subheadings. It's smart to choose a good and snappy title for your blog post, too. Also, adding relevant keywords to blog titles and subheadings will be useful.
Don't forget pictures. However, you've got to consider copyright. Many bloggers don't bother to attribute images. They are taking a risk. If you're going to use photos of celebs and stuff like that, you should be aware that you're technically violating copyright, unless you bought the photos, and this is usually pretty expensive to do. Just be aware of the rules and then make your own choices.
It's possible to find photos which are royalty free. One place to look is the Creative Commons section of Flikr.
After you've added your headline, blog post body, subheadings and pictures, you may want to add one or two links, too. This will help you to rank higher in Google, as well adding relevant keywords to headings and subheadings. I recommend one external (to another, non-competing website or blog) and one internal (leading to another page on your blog) link.
Then, publish your work. Actually, you may want to preview it before you publish it. Then, you can check it over and see how it's actually going to look once it's "live".
Also, you may have the option of having comments appear automatically, without being moderated first, or moderating your comments. It's safer to moderate, although it robs visitors of the thrill of seeing their comments up their on the screens right away. Again, you need to think about your own preferences. When comments appear automatically, people can say anything. In general, any comment is beneficial, even if it's negative. It shows that someone is thinking about your blog. However, there are trolls online. So, spend some time figuring out which method of comment management is right for you.
Promote Your New Fashion Blog
Once everything is up and running, it will be time to promote your blog. You should do this via all of your social media platforms. Just add links to the blog post and maybe share some information about what's in the latest blog post. Encourage your online social circles to share your work. This will really help!
Also, considering guest blog posts from other fashion bloggers. When you trade guest posts, you'll both expand your audiences. Bloggers have been doing this for a long time.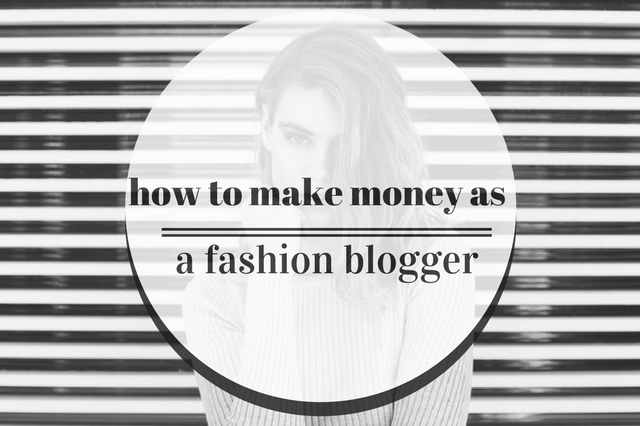 How to make money as a fashion blogger
Lastly, let's talk about the issue of making money from a fashion blog. There are different ways to achieve this. Some post links to affiliate marketing products right at the blog, such as Amazon products. To do this, you'll need to join Amazon's affiliate marketing program first. Next, you'll need to post pics of products. When visitors click and buy through your blog, you'll get a commission.
Another option is to find advertisers. Typically, you'll need a pretty good following before someone is willing to pay for ad space at your fashion blog.
Another option is to create a product which is sold at the website, such as an e-book on personal style. If you sell this type of digital information product, you'll be able to make money as you blog. You may promote your e-book about fashion all over the place and also sell it at the Amazon Kindle Store if you want to.
Don't forget social media
Lastly, you may want to create an Instagram account, if you don't have one already. Doing so will be smart, as you'll have the power to generate buzz and boost your following. Using complementary platforms is a great way to get more popular online. Making YouTube videos of your fashion blog posts, and joining the YouTube Partner program, which allows you to earn commissions when people view the ads in your videos, is another way to monetize a blog indirectly.
Start Your Own Blog Today
Now that you know more about how to start a fashion blog, you'll be ready to move forward and make the most of your fashion attitude. Hone your writing skills. It's all about providing information and entertainment. Do the best you can each time. Keeping quality consistent is important. Also, try to post a new blog at least twice per week. It's really smart to keep fresh content flowing whenever you can. People lose interest in blogs that don't get updated much.
Now that you know the drill, why not get going today?
Start your fashion blog today.