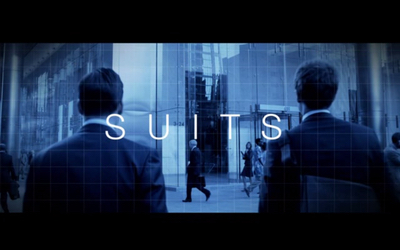 Want to learn how to dress like Harvey Specter?
If the TV series Suits doesn't make you want to own a suit, I don't know what will.
"People respond to how we're dressed, so like it or not this is what you have to do."
That was what Harvey Specter replied when Mike Ross asked him: "Why does it matter how much I spend on a suit?".
I still get chills listening to that.
I've always wanted to own a suit thanks to Suits. Ever since I started watching season 1 of Suits, all I wanted to be was Harvey Specter. I wanted to dress like Harvey Specter; I wanted to walk like Harvey Specter, everything!
Before I dive deep on how you can dress like Harvey Specter, I want to share interesting facts about Suits.
Facts about Havey Specter Suit in the TV series Suits.
Harvey Specter has ten custom made suits ready for him PER episode

Harvey specter suits brand

 is Tom Ford
Now let's go into details of Harvey Specter's suits in Suits. (so confusing right)
The typical of Harvey Specter's outfits are three pieces custom made-to-measure blue pinstripe suit made by Tom Ford
The standard colors are navy or gray and occasionally black for special events.
Harvey's shirt colors are whites or light blues
The suit details are:

Flapped Pockets
Side Vents
Wide peak lapel

Harvey ties a Windsor-knotted tie.
Those are the typical Harvey Specter suit. It's may sound confusing at first, but it's easy to replicate.
Here's the thing, while you can afford to own a Tom Ford suit, it may not give you that Harvey Specter look.
Why? One of the most important aspects to note is his suit is made-to-measure.
The suit is made for Harvey Specter's body. Not Mike Ross, not Luis Litt. HARVEY. HAARRRVEEEEYYYY!!
So, if you want that look, you need to follow the first step.
So do you want to learn how to dress like Harvey Specter? Do you want to learn how to be Harvey Specter?
The first thing we need to remember is, it's all about proportions. If you notice, Harvey is wearing a wide lapel and more full tie because of his wide shoulders.
If you have the different body or completely the opposite, you should do the opposite. What this means is, adjust the suit details based on your height and body. If you're thin, then you should choose small lapels and skinny ties.
If you're short, you should do the same as someone who's thin.
How to dress like Harvey Specter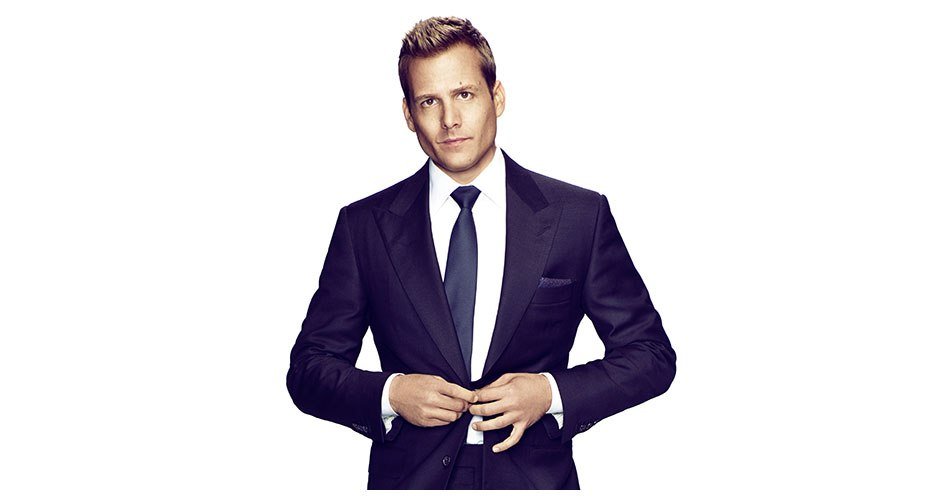 1. Made-to-measure
How to dress like Harvey Specter tip number #1. This is the most important. So pay full attention.
One thing you'll find is the fit is spot on. It's not too large or not too skinny. It touches and hugs his body just right. Man, that didn't sound right.
If Gabriel aka Harvey wears an off the rack suit, he'll look like someone who works in the bank. It won't have that refined badass lawyer look that we want.
It won't matter if you're tall or short. Get your suit tailored by a professional. To dress like Harvey Specter, any decent tailor or made-to-measure company should be able to recreate the look of his suits.
The key is always MTM! You don't really need to know the brand of suit he is wearing. You just need the fit.
2. Workout
As you may notice, the character who plays Harvey is a man who keeps himself in shape. Occasionally the show will show you of Harvey boxing, etc.
With that type of body, I'm can assure you that he does LIFT weights.
While he is the same height as Mike Ross, he has wider shoulders that give him an authoritative look. You'll also notice Harvey looks taller than Mike. Thank is because of the GOLDEN triangle.
What is the golden triangle? That is the broad shoulder that allows Harvey to stand out more than Mike and look taller. It's a major stand out feature that is often missed.
If you want to look like Harvey, it's time to start working out, do more pull-ups and take your protein shake.
3. Suit details
I shared several details about Harvey Specters's suit. All you have to do is follow it.
Let's go through them in details.
Lapels:
Wide Shoulder or not?
As we spoke briefly, Harvey has a wide lapel, and he's able to pull it off with his fuller shoulder. It's pretty broad. You should only consider a wide lapel if you have wide shoulders. If you have a similar body type like Mike Ross, consider small lapels.
Short men like me should get notch lapels. The notch lapels will look more proportional and flatter to our physique. We talked about this a lot if you follow this blog.
It's a game of proportions; this is the KEY when dressing up. Make sure your suit lapels are playing along with your body and height.
So, if you have a broad chest and shoulders, you can wear a wider lapel. If you're smaller, you should stick to thinner lapels.
Ties:
Harvey wears a Windsor tie knot with a wide tie. Pick a tie that is suitable for your body. You tie shouldn't be too flashy. Harvey tends to wear ties that are wider since he has a wider body frame.
You can do the same if you're tall and wide like Harvey. If no, do the opposite. Go for skinny ties or thinner ties. You can still tie a Windsor tie knot when you pick skinny ties since it will still look relatively smaller.
Summing up:
If you have a body like Harvey Specters, follow this suit details:
Flapped Pockets
Side Vents
Wide peak lapel
Thicker ties
If you're thin,
Slim peak lapel
Flapped pockets
Side vents
If you're short:
Notch lapel
Flapped pockets
Side vents
Here's my own "Havery Specter suit look"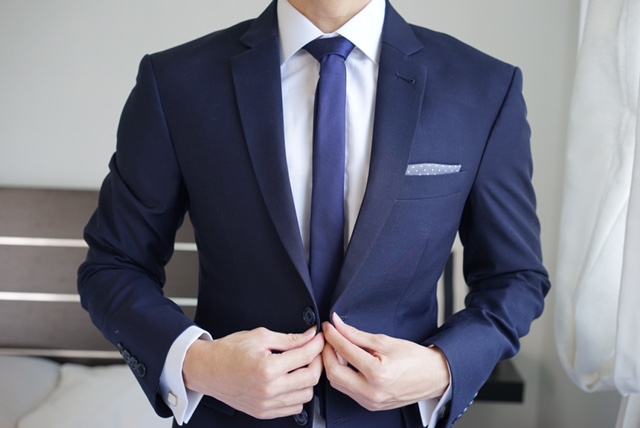 This comes to an an of our how to dress like Harvey Specter tutorial. What do you think?
What else should be added to this blog post?