Announcement: I'm excited to share that on the 1st of December GUIDOMAGGI will open in Milan (Brera district) Via Fiori 18.
That will be the first Luxury Elevator Shoes Showroom in the world!
Now back to the blog post.
Are you considering to purchase GuidoMaggi elevator shoes?
You can read what I think about their shoes in this blog post or in my other GuidoMaggi review.
If you're a reader of my blog, you'll know that I'm someone who is comfortable with my height.
Having said that, I love height increasing shoes and GuidoMaggi is my favorite.
For me, there is a time and place for height increasing shoes. In fact, I just wore one to my best friend's wedding.
Since I was the shortest in the group, wearing one gave me a height increase to at least level me up with the other best men.
The best part was, none of them noticed until I was standing right beside them. They asked why I was taller that day. I pointed to my shoes.
Height increasing shoes are perfect for these occasion or other occasions where you need that extra boost. It could even be on your first date.
Elevator shoes is designed to give men a few increase in height ….. secretly.
People won't notice them since they look like regular shoes. Don't believe me? Take a look at this picture and tell me if you can see any added advantage?
I'm sure you can't.
What GuidoMaggi does better than other elevator shoes is that they make it that much more comfortable to wear.
Today, I'm stoked to share that I just got my third pair of GuidoMaggi elevator shoes.
You can watch my full GuidoMaggi unboxing below.
Let me show you the quality of the packaging, how it was shipped, and what it looks like inside.
If you've watched the video, you could tell that they packaged it well. In fact, I had a hard time cutting through the paper open. The box was properly sealed too.
You pay for what you get. With Guidomaggi, you're getting perfection in a box. The packaging reflects this well.
GuidoMaggi is all about quality and details.
Notice the black with gold print details? It's fancy!
Even the black paper that protects the shoe is high in quality.
For a better view of the shoe up-close. Here are a few detailed images.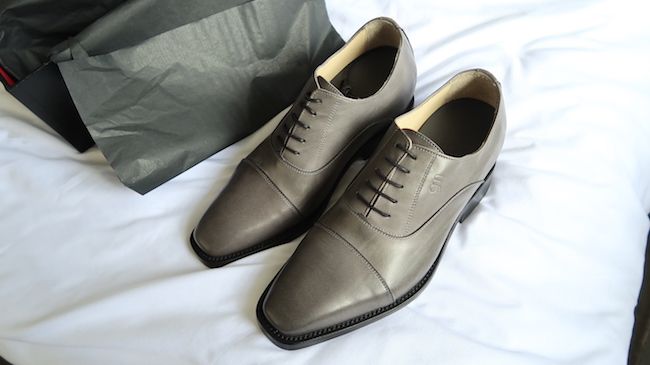 This time, I got myself their Montreal shoe. It's in a different color to most of my shoes.
It's so rare to find such a beautiful gray color. I chose the gray shoe because it will complement my dark suits perfectly.
The shoe has:
Full grain leather at the upper

Lining in soft goatskin

Upper leather, outsole, and midsole are sewn at sight

Insole and midsole in genuine leather

Cotton waxed shoe laces

Handcrafted leather outsole with a special anti-slip rubber

Height increase: 2.4 inches. (6cm)
The shoe fits perfectly. It's a Cinderella story in real life.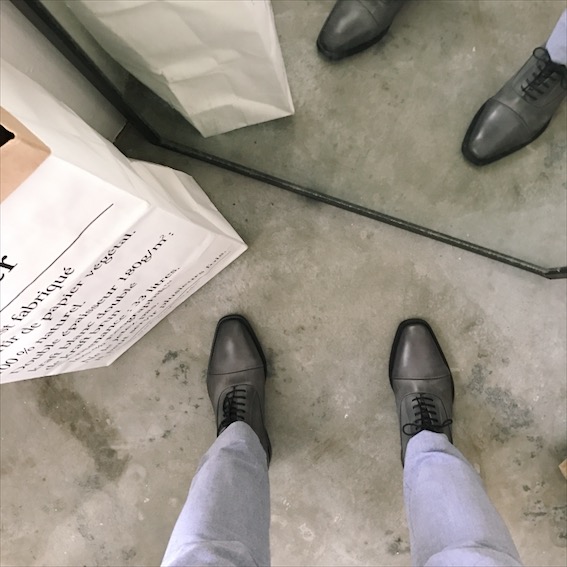 Walking in them was a breeze. It was comfortable. If it's your first time using height increasing shoes, it would feel a little weird, but you'll get used to it in five to ten minutes.
After that you can't tell you're wearing one at all. I even drove with these shoes on.
The only time I really noticed a weird feeling was when I was walking up and down stairs. It felt different, but I could still walk confidently in great posture.
This is where GuidoMaggi excels. They make one of the most comfortable height increasing shoes I've ever worn.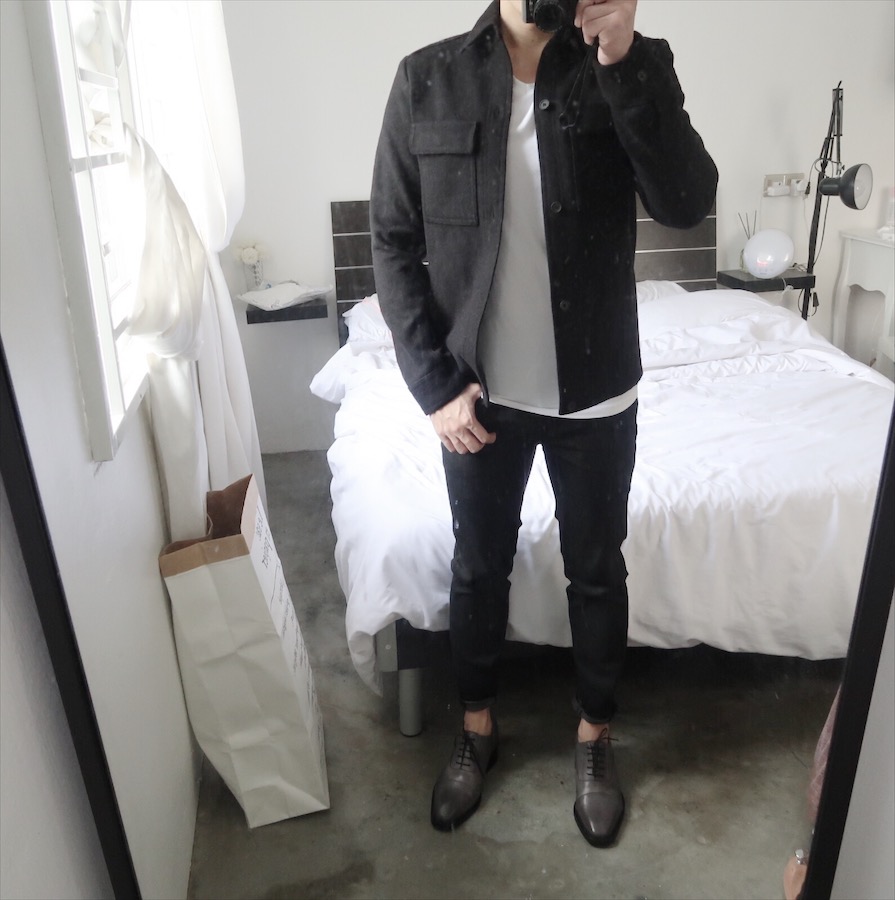 They even felt more comfortable compared to other shoes that don't have any height insoles in them.
They are that perfect.
Would I recommend you get a height increasing shoe? YES
Would I recommend you GuidoMaggi? Without a doubt, the answer is YES.
It's probably the only elevator shoe brand I would highly recommend anyone to get. These shoes are high quality and are built to last.
Trust me, once you've tried them, it will change your life for the better.
That's my guidomaggi review. If you had experienced with them, I would love to hear from you.