Every short, dapper man needs to at least own a pair of elevator shoes.
YES! I've said it.
If you don't know what elevator shoes are, they are known as height increasing shoes, shoe lifts for men or even high heel shoes for men.
The are basically shoes that make you taller.
Here's the entire structure of what a height increasing shoe looks like: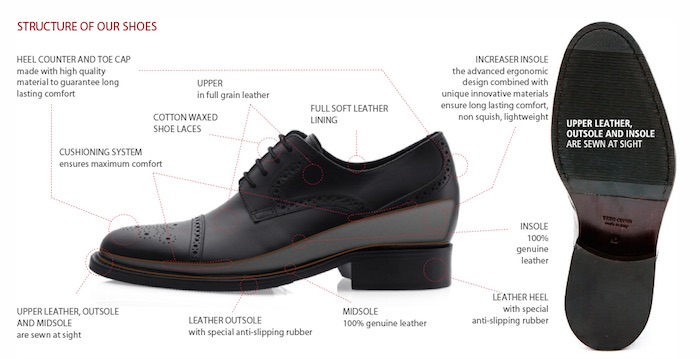 I've been a long supporter of elevator shoes. In fact, I've written a 2,000-word blog post about all you need to know about these height increasing shoes. That's how crazy I am about them.
In that blog post, you'll find my thoughts about elevator shoes, its benefits and why you should own one.
A few weeks ago, Guido Maggi reached out and offered me not one but two of their elevator shoes to review. I was ecstatic because I've heard of them and have been on their website multiple times.
Who's Guido Maggi:
Guido Maggi founded the brand after the First World War. The brand was then carried on by his son, and it remained successful until the 1950s when the production of shoes were automated by machines and factories. It forced them to close their doors. GuidoMaggi's great-grandson, Emanuele Briganti, revitalized the brand and continued to drive its operations today.
You can read about them on their site.
In this blog post, I'll share my thoughts about the Guido Maggi shoes after wearing them for two weeks.
YES! I had to put them on for two weeks to give you a detailed review and break down its qualities.
Shipping:
Let's start with shipping. Shipping was FAST! The shoes were packaged properly and sent via DHL from Italy to my place  in Malaysia. I received the shoes within a week.
I received the shoes within a week. Thumbs up!
Here's the packaging and the shoes.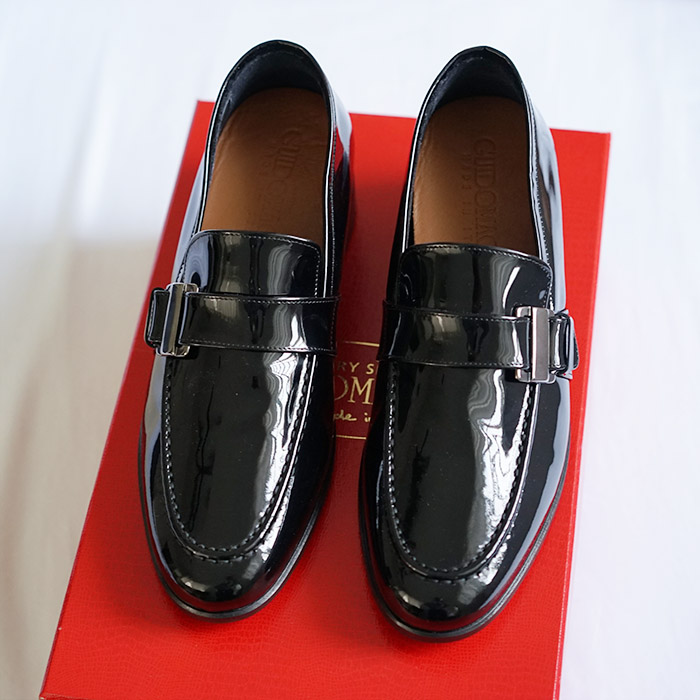 Design and Quality:
The craftsmanship and quality of the shoes were apparent even when I first tried them out.
GuidoMaggi shoes are sewn by hand using the finest materials and with its old-school, time-tested techniques perfected by Emanuele's great-grandfather himself.
That's over 100 years of Italian knowledge and craft.

The result is amazing. The passion for which these shoes are based on shone through.  You can easily tell these shoes were made for quality, style and comfort in mind.
These elevator shoes were made from full-grain leather, this means that these shoes are minimally treated and are better quality.
Full-grain leather ages well (with proper care of course). The best shoes are made of full-grain leather, having said that, it does come with a premium price. You're getting the best with Guido Maggi.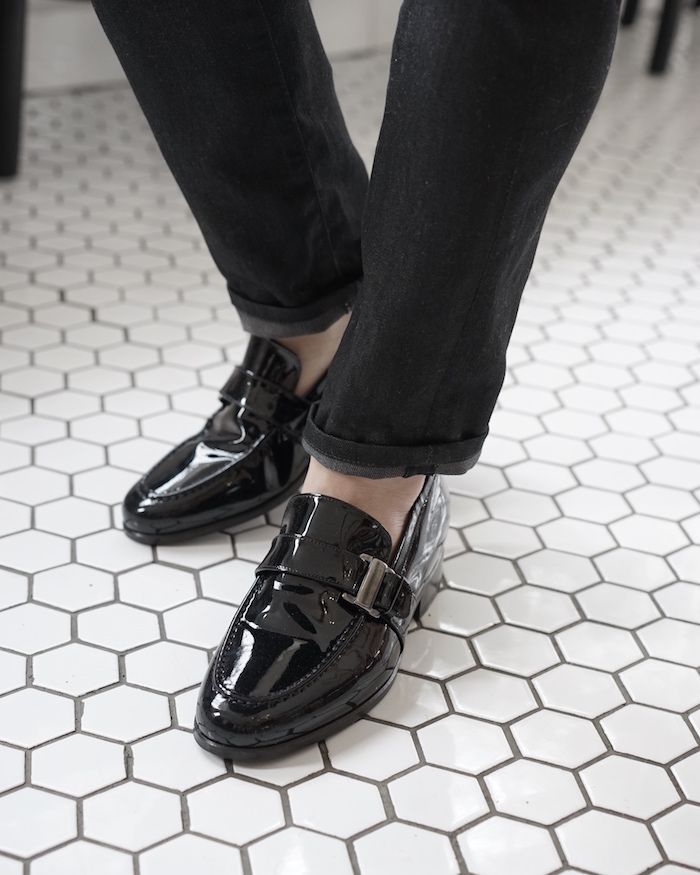 The pair that I own were a thousand times better than the "made in Asia" elevator shoes that I bought for myself a few years ago and left unworn.
The Fit:
It was no surprise that the fit was perfect when I first slipped on the shoes. I've always worn a size EU39, and their EU39 fit me perfectly. I was afraid because some shoes don't fit right, and elevator shoes can be tricky to fit as it comes with added dimensions.
GuidoMaggi has clearly thought about this and are making it look so easy to produce elevator shoes that fit perfectly.
Comfort:
The shoes were a little stiff when at first. But that's just like any new pair of leather shoes.
It gets a lot better after a few hours. A testament to its craftsmanship, I had no problems wearing it for hours despite it being an elevator shoe.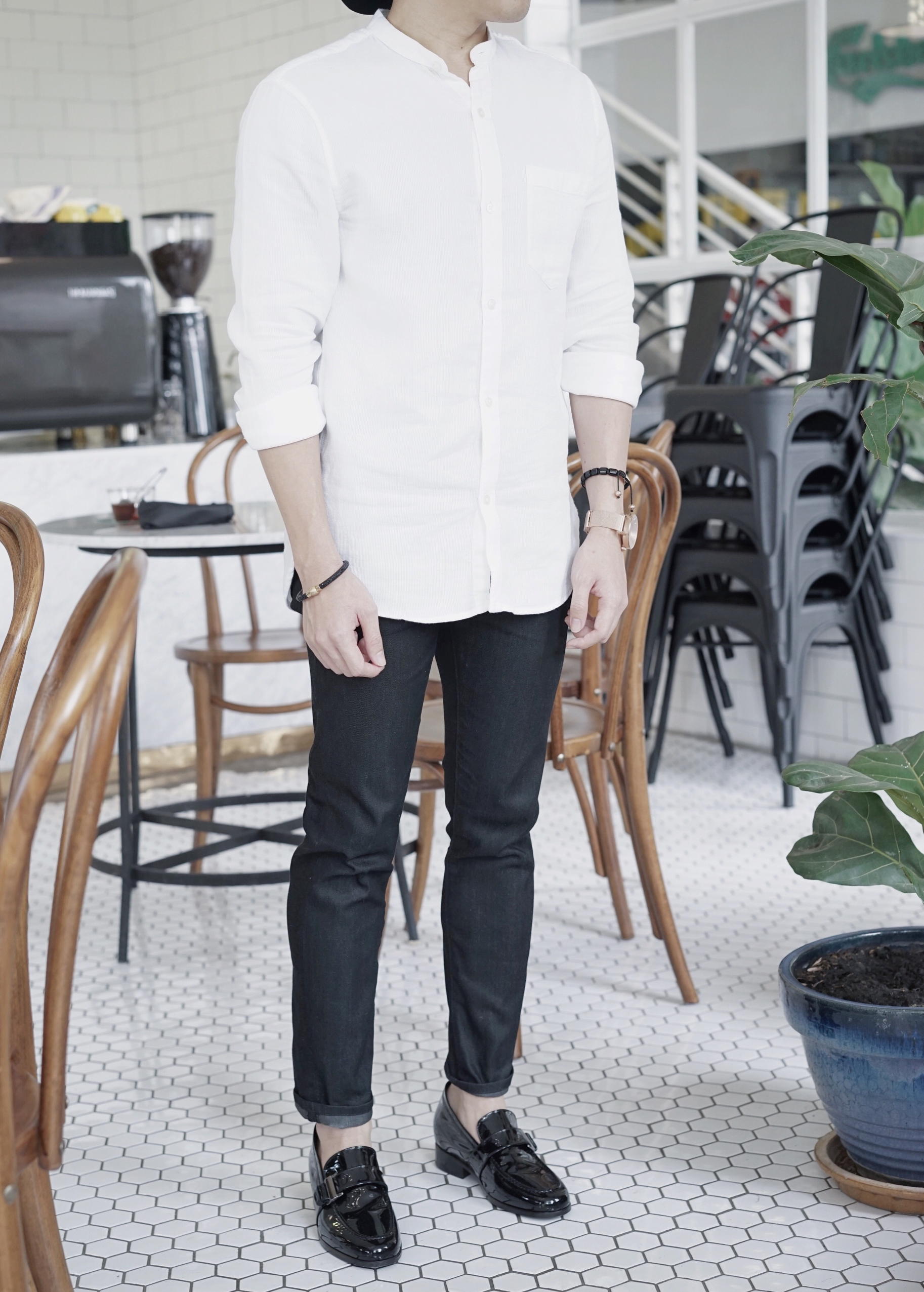 If it's your first time wearing men's elevator shoes, it's something you need to get used to. With Guidomaggic, it's easier. It feels natural in a few hours compared to other elevator shoes that I've own.
Heightening:
Both shoes added about 2.6 inches in height. The good thing about the shoe is that the added height was quite discreet. I asked a few of my friends that I met and they couldn't tell my added height was because I was wearing an elevator shoe.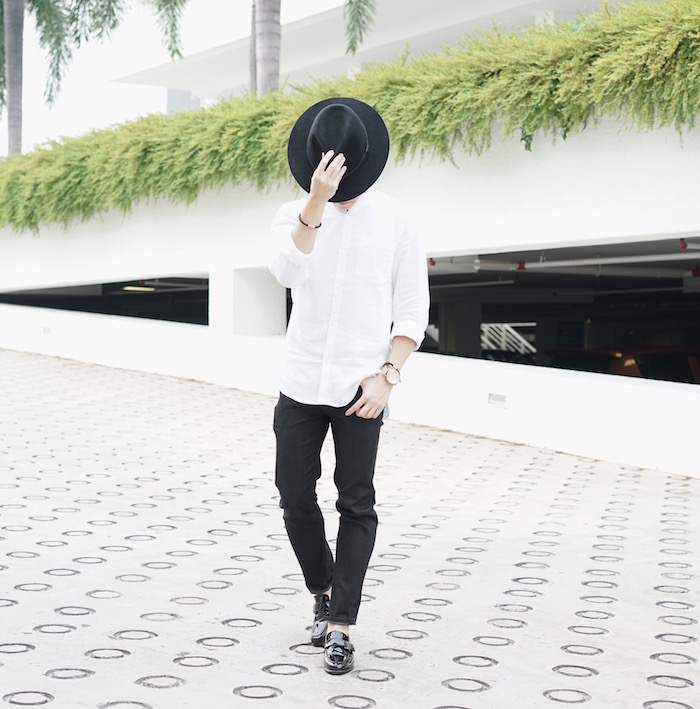 Funnily enough they still commented that I looked different that day.
Price:
GuidoMaggi's lift shoe prices start from€395 .
The premium comes from its shoemaking techniques which are passed on from generation to generation. These shoes are proudly handcrafted and made in Italy, unlike other shoes that you get from large China factories which use plastic-y, corrected leather.
GuidoMaggi shoes are sewn by hand using the finest full-grain leather. This process requires more time and labor which does make the shoe more expensive than most shoes on the market.
Italian shoes are so skillfully and thoughtfully made. They are built to withstand everyday usage and built to withstand time. Think of them as a solid investment piece. You will save money in the long run because other shoes wear out much faster.
Summing up:
Few stores have a modest origin story that can compete with Guidomaggi's that matches its incredible quality, style and comfort in the elevator shoe industry. 
Set apart from the traditional shoe making process with modern design. Guidomaggic is none-the-less one of the best elevator shoes I've owned.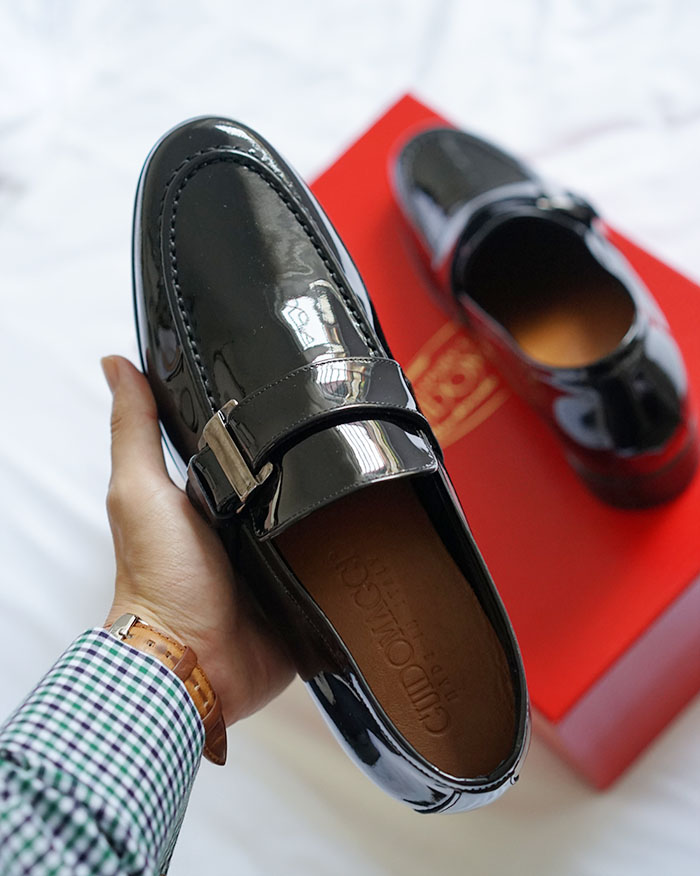 One I would recommend everyone to get.
These's a saying that "your eyes may be the window into your soul, but your shoes are like a resume on your feet". GuidoMaggi shoes are a fantastic resume to have.
If you want to own a pair of elevator shoes, and if you can afford to pay for the best, GuidoMaggi is the shoe for you. The attention to detail and the love for shoemaking combined with the finest materials make these height increasing shoes the best in the industry.
Remember, what you're getting is not just a shoe. You're getting a piece of history.
They also carry all kinds of shoes. You can get any pair to fit any occasions from dress shoes to loafers to boots and even sneakers.
Me? I'm getting another for my wedding. It's the perfect time for me to look the best for the love of my life.
These shoes are made for us shorties.
While I was fortunate enough to get these shoes for the purpose of this review, I would not think twice about saying what I've said about it.