It's important for every short man to accessorize themselves to give them that edge. I talked about how accessories can make short men look more attractive.
Today's post, we'll cover a good watch that short men can wear.
Few stores have an origin story that can compete with Daniel Wellington or match its incredible success in the watch industry.
Set apart from the traditionally austere realm of professional watchmakers who more often call Switzerland home than Sweden, Daniel Wellington has none-the-less taken the world by storm with a business worth more than $200 million dollars.
Let's take a look at this company and why it is worth your time and consideration.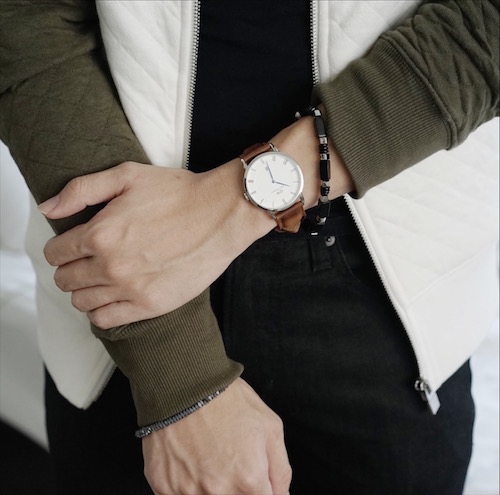 A little history: A Man Who Inspired A Watch
In 2006, the would-be owner of the Daniel Wellington company met the man named Daniel Wellington when hiking through Australia. What the owner loved about the guy was his watch, which was nothing more than a NATO strap holding together a Rolex Submariner. Naming his company after the man who inspired his passion, Daniel Wellington became the name for a brand of watches that stood out for some reasons.
Making A Mark In An Ancient Industry
Watchmaking dates back centuries with some of the most recognizable names creating watches for the wealthy and famous. Daniel Wellington (abbreviated DW) took a different approach to the incredibly expensive luxury watch market. Instead of pricing high, he priced low instead. I'm sure you know what happens next. They changed the industry and took it by storm.
My Daniel Wellington Review
I first heard of Daniel Wellington many years ago from my girlfriend. She saw someone wearing it on Instagram and she fell in love with it. Looking at it, I thought it was an expensive watch and didn't bother to look them up.
A few months later, I didn't know to get for my girlfriend on her birthday. I panicked! I didn't want to disappoint her. Then I thought of the watch that she showed me a few months prior, and I couldn't remember the name. Thank god I remembered their abbreviation DW. I called up my friend Eddy who's in the fashion industry and asked him. He told me, Daniel Wellington.
After looking it up, I was pleasantly surprised. I found the watch not only designed beautifully but so affordable. So, I surprised my girlfriend with a DW watch and an extra band for her birthday.
SHE LOVED IT.
Phew!
I'm sure you're wondering, are Daniel Wellington watches worth the price and hype?
Here's what I look in a watch:
Slimness
Design
Comfort
Style
Versatility
Price
Does Daniel Wellington have all?
YES!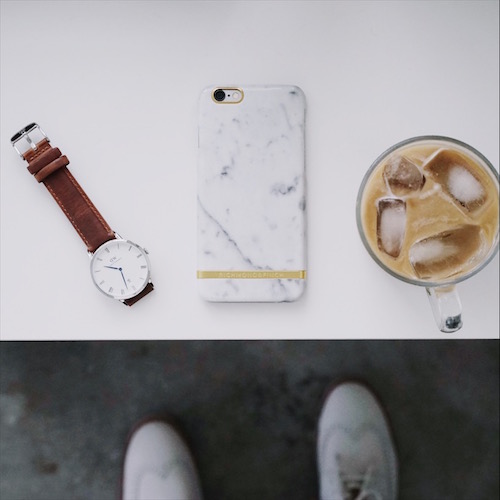 If you're into minimalism and love a classic yet modern look, the Daniel Wellington watch will hit the spot for you.
The first thing that you will notice about the watch is how beautifully thin the watch is. The watch is designed with minimalist features and elements that make the watch so elegant that it can be considered dress watches, and simple enough to be used as daily wear.
The watch is stripped bare, clean, thin and only has the bare essentials and their DW branding. That's about it.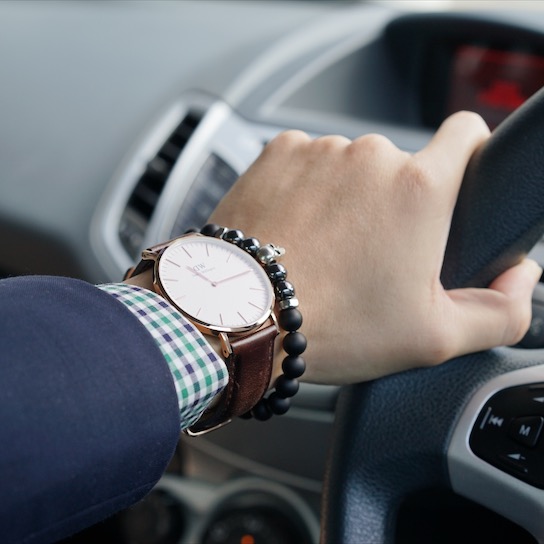 Their straps are interchangeable, and you can change the straps to fit your look of the day. Go nylon, or go leather. It's up to you.
The best part is DW watches range from $150-$250 and oh did I mention shipping is free all around the world when you order a watch?
There aren't many options that can compare with what Daniel Wellington offers. You can get a watch that is reliable, dependable, and not flashy for a price that is well worth it.
What I love about Daniel Wellington is that it represents a fundamental shift in how future generations are approaching watches and the industry as a whole.
While there is still a market for top end watches, there is a growing need for decent quality, versatile watches that can get the job done. Requesting quality without the flashiness that comes with high luxury, the DW watches strikes an interesting compromise between price, being recognizable, and use. It is no doubt why the business model has been so overwhelmingly successful in the decade since it's founding.
Which Daniel Wellington watch?
If you have a large wrist, go with the 40mm.
If you have a smaller wrist, go with the 38mm.
Take The Next Step
That concludes the Daniel Wellington review. Take the next step and consider Daniel Wellington the next time you want to purchase a watch.
It's investment in a good quality watch. The best part is you're not just getting a timepiece with DW. Rather, you're also purchasing an idea that has helped revolutionize how many of us think of watches.
Daniel Wellington its reliable, inexpensive and is the best choice that does not sacrifice quality.
Purchase your DW here.