Clothes for short men, what should guys wear?
Today I decided to do something unexpected….
I interviewed….. my girlfriend…..
As scary as that may have sounded, it was fun.
Here's what happened. We were out for lunch at a beautiful Vietnamese restaurant. After ordering some pho and perfect ice brewed Vietnamese coffee, I thought it would be fun NOT to look at our phones and have a decent conversation like an adult while waiting for our food to arrive.
To give you some information about my girlfriend, she owns her own apparel line which she designs and manufactures from scratch.
While she doesn't dress me…okay… not always, I thought it would be fun to see from a female's perspective on the type of clothes for short men. I wanted to see what she feels wasn't a good fit for short men…since she's dating one.
I wanted to get an idea of styles for short men based on her perspective. The good thing was, she didn't know I'd be using what she said for this post, so she didn't shy away from her comments.
Clothes for Short Men : What NOT to Wear from a Female's Perspective
1. Say goodbye to overly complicated shirt
This went on for quite a while because I wanted her to elaborate. To sum it up, she said:
No shirts with dragons on it… NO!
No overly graffitied shirt
No large design
To give you an example, I took photos from Zara (one of my favorite places to shop).
Zara has different styles to fit many different body types and height. Many of their styles will fit taller men and not short men.
According to my girlfriend.
This means no to this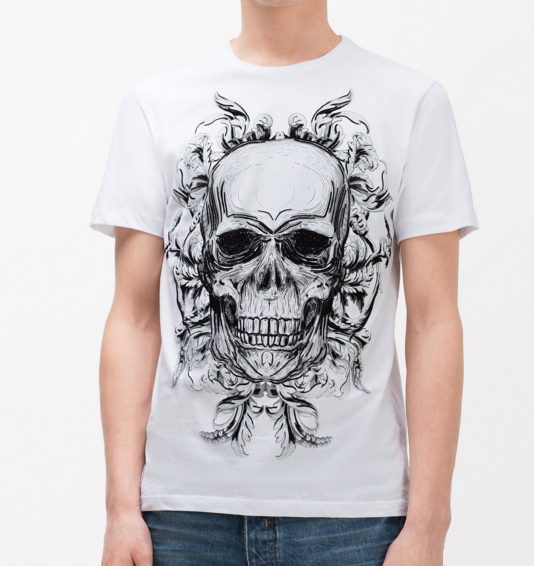 and this!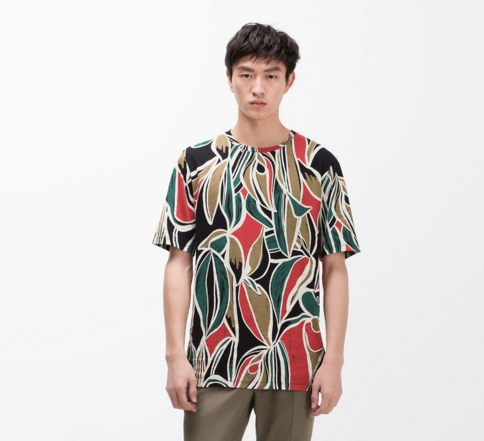 and this too!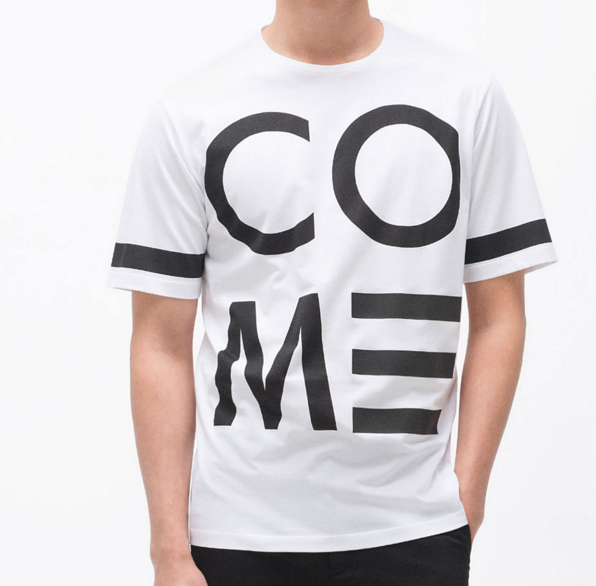 When we put on too complicated shirts or t-shirts, it makes us look shorter because it the proportion of the designs compared to our body and height. The worst part is many of them won't stay trendy for long.
In short, she said go with something simple, what short men should do is, pick clear and simple colors like
grey
navy
black
white
etc.
Plain clothing like this will always be fashionable.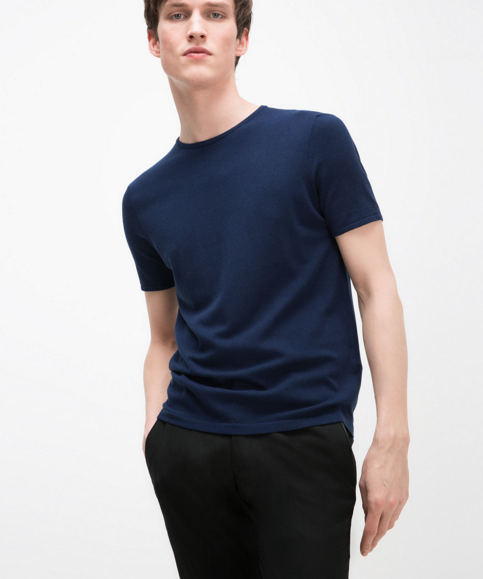 If we want something different, we should go with minimalistic designs.
Designs like this will still make us look trendy.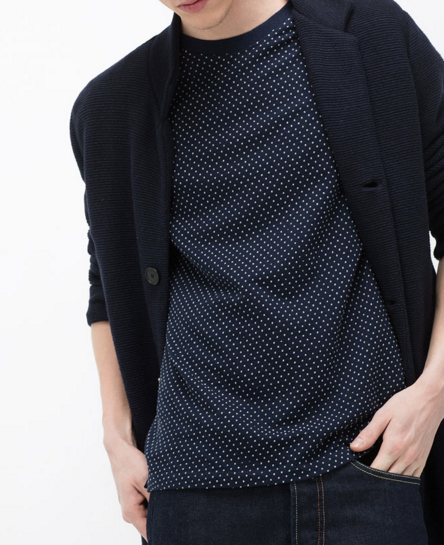 A good place to start searching for these type of clothing is Zara. They have simple and minimal clothing that fits short men really well. I'm a short guy and I love shopping there.
2. Avoid pants with holes in them
While jeans with holes are trendy, they aren't suitable for short men. She said it just make men look shorter instead.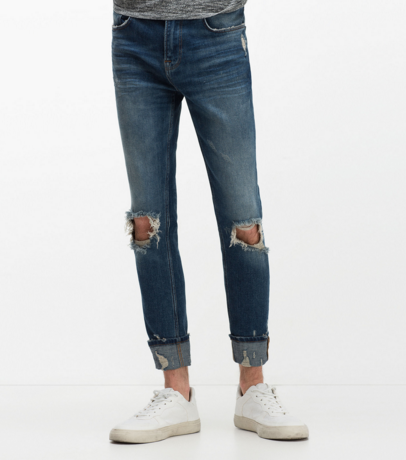 I AGREE.
Remember, when buying clothes, it's all about that 'streamline look'. That was why in my style for short men blog post, I recommended similar color shade or monochromatic shade. (btw…it's fine to break this routine from time to time)
When you have a streamlined look, it makes you look taller because it doesn't have anything to break it. Pants with holes break that streamline look that we're after, hence making you look shorter.
According to my girlfriend, it's different for women. They will be able to pull this off because they can pick these designs that are high-waist.
What should shorter men look for? Pick simple jeans or chinos. You definitely can't go wrong with them at all. Just remember to choose inseam that fit your height.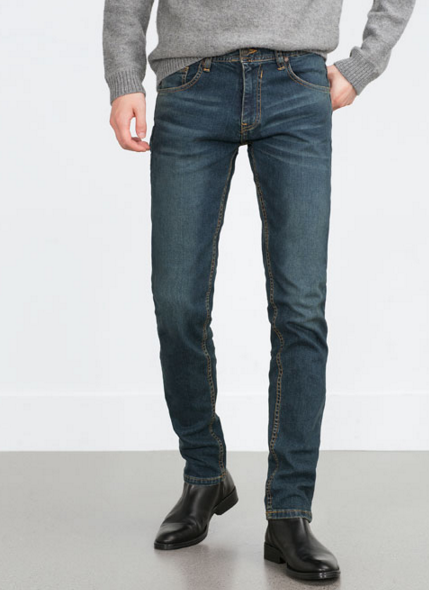 Oh, noticed how this pair look so much better compared to the earlier photo?
3. Avoid droopy pants
She also shared that short men should avoid baggy or droopy pants. Why? It's simple, these styles aren't fashionable for short men because it kills our proportion. Oh, I really don't think it fits Justin Bieber too. He has the looks to pull it off though.
Okay, back to the topic. The reason why you don't want to wear baggy pants is, it makes our legs look wayyyyyy shorter than it is supposed to.
In my free style for short men report, I talked about this as well, my tip was to wear your pants higher to elongate the legs. It's similar to what my girlfriend mentioned in tip number two. It's just that we can't wear our pants too high that's all.
When our legs look longer, we will look taller in other people's eyes.
4. Tip 4
To be continued…..
Unfortunately, our food arrived.
Those were THREE clothes for short men that you should follow and what to avoid according to my girlfriend aka the fashionista.
I'll continue this interview with her again. So stay tuned to the next clothes for short men installment with my girlfriend
Oh!
Here's a photo of our food! The food was amazing! I'm definitely coming back here.