Growing up, I was always terrible at dressing up.
Dressing up changed my life, I shared how dressing up had changed my life in a longer blog post here. I learn how to dress better.
On my Instagram account, I get people asking me about my height and asking me for some fashion tips. I respond to 100% of them (unless I missed it).
In this post, I want to share with you the best ways for short men to learn how to dress.
Many of them are based on my personal experience.
Best way for short men to learn how to dress better
1. Know your body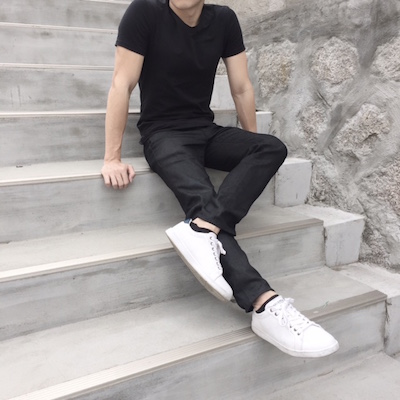 The first tip for short men to learn how to dress is to know what body type you are.
Fundamentally there are five common types of male body. There's the:
Trapezoid
Inverted Triangle
Rectangle
Triangle
Oval
It's not about dressing for your height; it's also about understanding your body. Here's a graphic to help you get a better understanding of the different types of male body.
Spending your cash on clothing will not help unless you know what suits you best. You can do this by understanding your body.
2. COPY styles from other short men!
The second tip for short men to learn how to dress up is COPYING. Who's your idol or fashion inspiration?
While you may have celebrities that are taller, I'm advising you to forget about them for NOW and focus on people who are the same height as YOU and has a similar body frame.
First, figure out what your height is. If you don't know your height measurement in feet & inches, you can use my guide.
Once you've done that, google celebrities who are the same height as you. Once you've done that, find a celebrity who has the same body type as you.
The reason why we follow celebrities is that they have a personal stylist. This means their style is pretty good.
We can use this as a guide for us. Try clothes that are similar to what they were, see if it looks good on you.
3. Grab my style tips for short men free report
In my free report, I laid out over 18 tips that you can use to learn how to style. I mentioned some in my fashion tip here. It's something that I've work on for quite a while so that it would help.
Some tip you may find in my Style & Fashion Tips for Short Men report are
Using monochromatic clothes
Wear tailored clothing
Wear elevator shoes
Wear fitted clothing
Take advantage of V-necks
& more
4. Experiment with different cuts
Remember I said spending on clothing will not help unless you know what suits you best? You can do this through consistent experiments.
Experiment with
Different shirt cuts:
Athletic fit
Traditional fit
Tailored fit
Relaxed fit
& more
Different pants cut
Pleated
Flat Front
Slim fit
Skinny Fit
Relaxed fit
& more
Phew…
You need to be open to the new type of clothing and new styles.
I know it can be tough seeing how you're used to wearing a particular kind of clothing, a certain size, a certain color, and so on.
You have to trust me on this.
Try new things and you'll LOVE the new you. Here's a personal story, I used to hate long pants.
Why? That's because they NEVER fit me, and I look ugly wearing them. Since I live in a small town, they only had 'relax fit', which looks terrible on me. I did get a few since I had to wear in University but I never liked it. Then one day when I was in the city, I tried slim fit pants. While it looked so much better, it still made me look short. Then in Singapore, I found long pants that had 30 inches inseam. I tried it, and I feel in love with it. While it never fit me correctly, it looks way better than pants that were 32 inches inseam. That was how this journey started.
Summing up:
It's all about experimenting. If you want to learn how to dress better. You gotta go out and experiment. I've been experimenting with different type of clothes, cuts, colors and more. Once you get the hang of it, you'll be a pro in no time.