There's something about wearing a solid pair of boots that makes me believe like I can take on the world.
My problem?
Finding a good pair of boots is hard.
They are either not comfortable enough or not suitable for the 365 days of summer in Malaysia. I mean, when you think of summer footwear, boots may not be the first thing that comes to mind.
Don's Footwear changed my perception of that.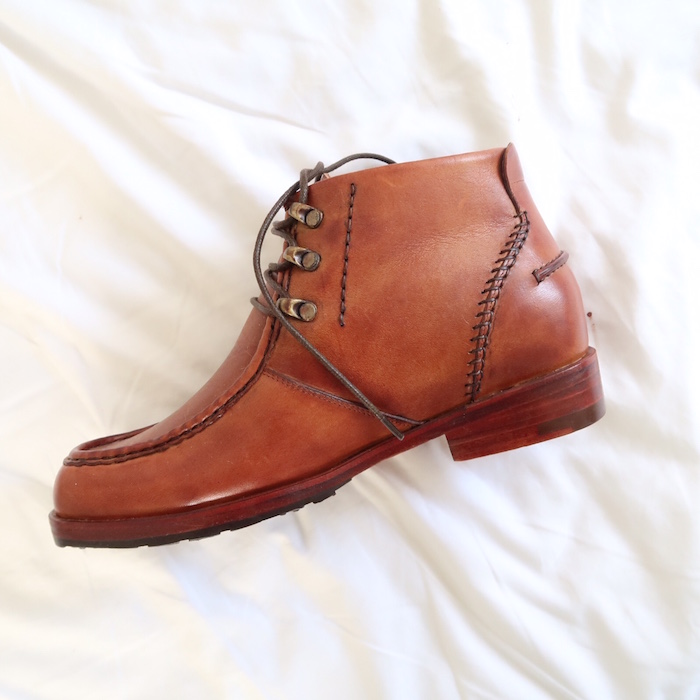 Allan Donnelly (Don) the owner, sent me a pair of their beautiful leather boots all the way from Thailand. The Scotland-born Don had his first encounter with elevator shoes back in 1997 and dreamed of bringing his style and vision for quality into the market. Don's Footwear was since born in 2009.
Here's my review of the elevator boots
Shipping:
Shipping was quick. The shoes arrived within a week despite the holiday season. You can also ship them via DHL on their website.
My only issue was my box was slightly damaged from the shipping and there were no other layer of protection for the boots. I didn't mind that too much.
I wanted to do an unboxing, but it wouldn't be a true representation of what's inside. I opted not to because I didn't want the damaged box to be a representation of what their products are.
Bespoke bundle:
What makes Don's elevator shoes or boots special?
It's the fact that Don's offers bespoke shoes. They can be made to order.
When you want to purchase a bespoke shoe, you start by picking a sample design from their vast range of products and then customize the
Leather color
Suede color
Finishing type
Sole material
Shoe size
Height Increase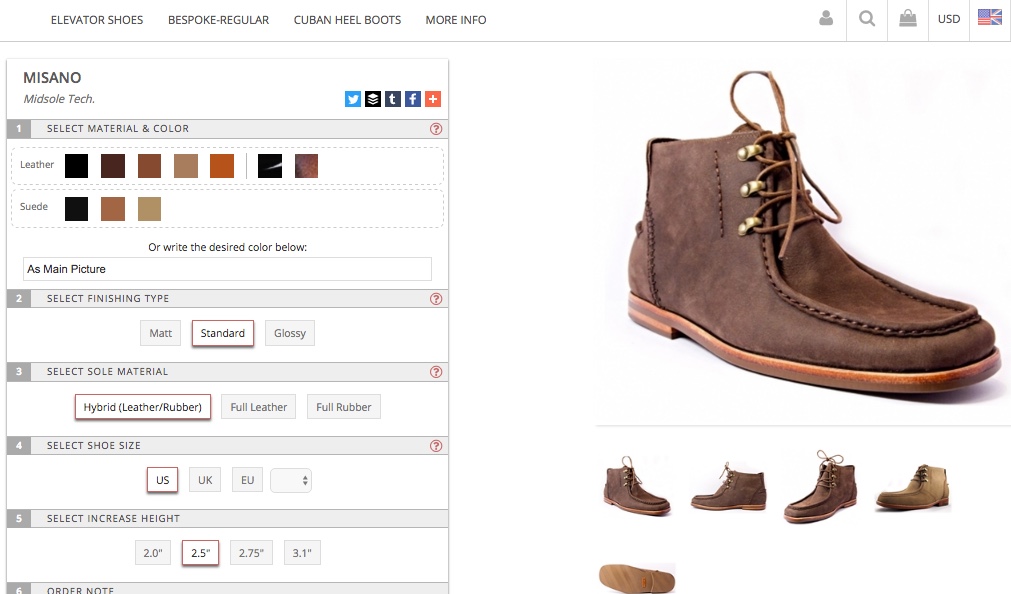 Don's Footwear is the first bespoke shoe brand that I know which offers options for the height increase. If I had to pick, I would always go with the 3 or 4 inches.
Once this is done, you unfortunately won't get to see the final result. I'm fine with that, it's something that I can imagine (I shop too much).
My girlfriend, on the other hand, would prefer to see the end result.
The shoes:
I love them.
My pair had a polished tan leather exterior and gorgeous well-constructed lining. It felt durable on the outside and comfortable inside.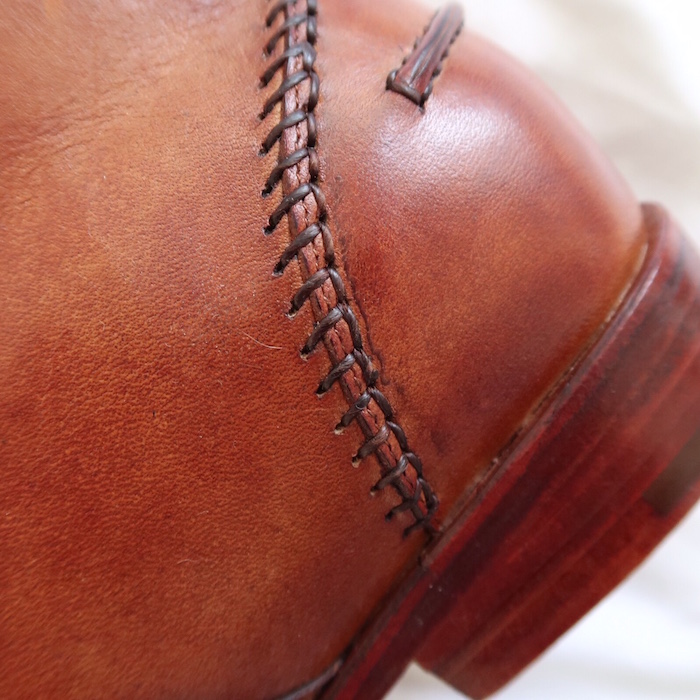 These elevator boots is smart, professional and maintains its rugged look which I appreciate.
Its timeless design is one I would imagine myself rocking for many years to come.
The bottom of the shoes have these rubber soles for durability.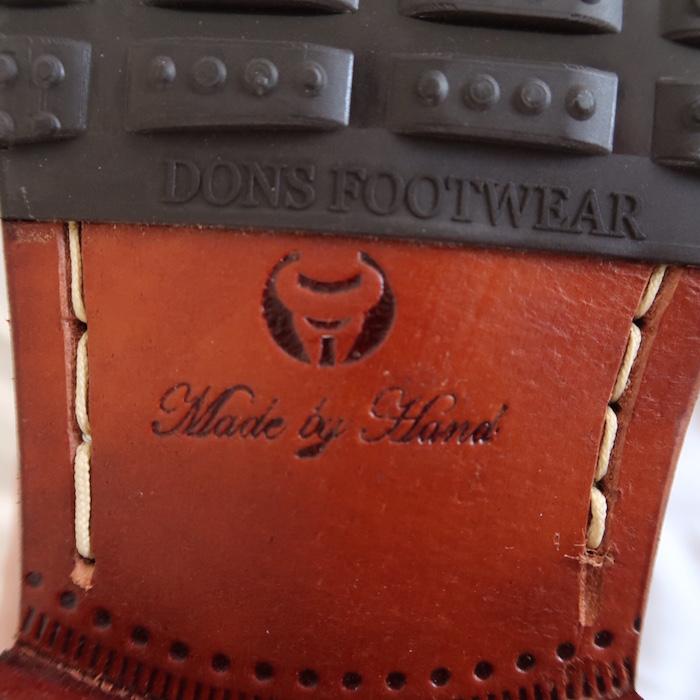 What I love is the breathing room for my feet. That allows me to wear these comfortably the entire day.
Rock a pair skinny jeans rolled up to keep the attention on the ankles and boots.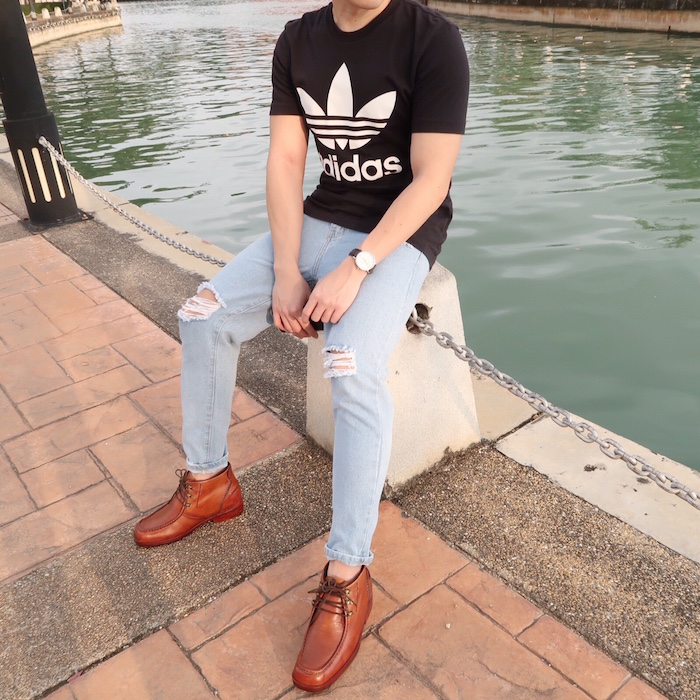 Comfort:
I'm very picky when it comes to comfortable boots. Don's boots were a tad snug when first worn, but as are all high-quality leather shoes, they felt more natural and comfortable the more I wore them.
I wrote this review after wearing them five times.
Walking is a breeze and the best part is its height increase worked well with the look.
The boots' structure hit a perfect balance of support and walkability despite the height increase in them.
I've walked in them for nearly two hours while I was shopping with my girlfriend. I even ran (okay, jogged) in them because my girlfriend wanted me to grab her phone that she accidentally left in the car and the heat was scorching outside.
I also jumped multiple times to get the shot below.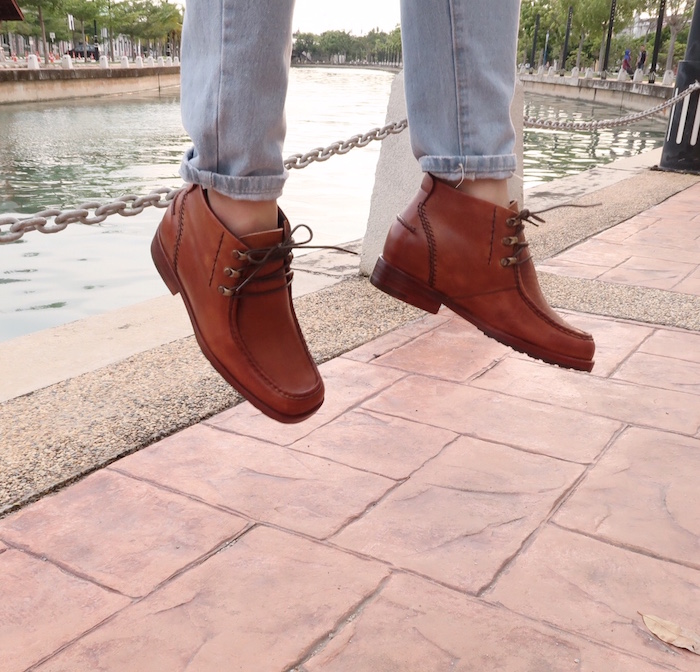 Don's quality craftsmanship made these boots feel like a regular shoe. And that's a big yes.
Summing up:
On his site, Don mentioned he created his product range to be stylish, comfortable, long-lasting and inexpensive to acquire. He also wants it to feel as natural as any other shoe you have ever worn.
He got it right.
If you're looking for a sturdy, all-rounded and stylish pair of boots (or elevator boots) that's perfect for all occasions or even the weather, Don's boots are ideal.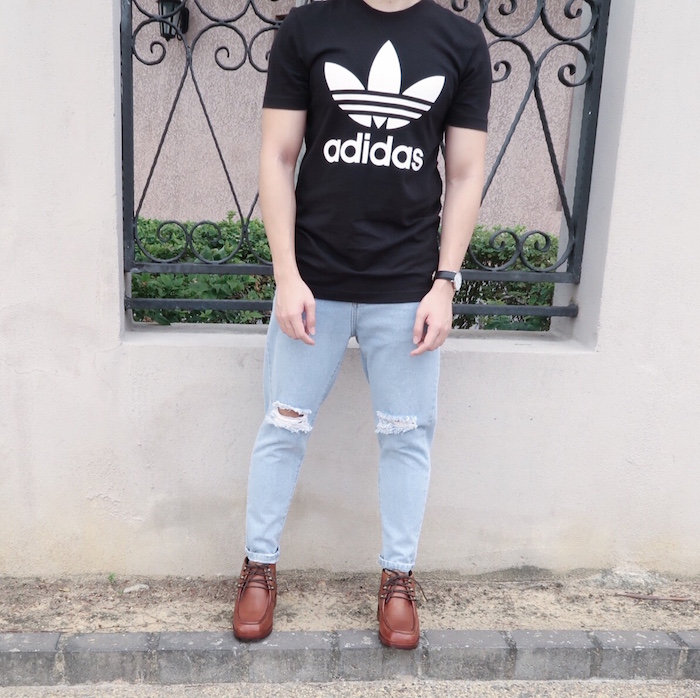 The best part? They felt like regular shoes.  You can just put them on and forget about them. Enjoy the style and height increase you'll get.
They're good quality and feel like they will last for many years (if you look after them).
I just love to find little wonders like this.
I love this elevator boots.