Looking for asos reviews?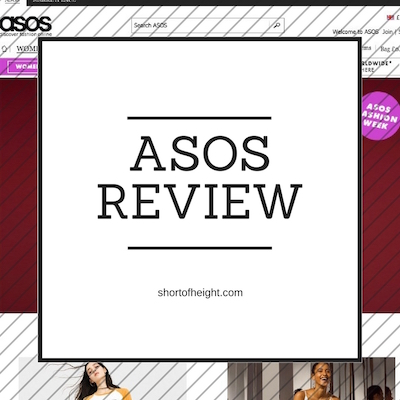 Asos is an excellent site for shopping for clothes, accessories, coats, shoes. They have a broad range of clothes and brands from cheap to more designer price.
Before I begin my asos review post and share more about my experience. Let me say that I've been a customer of Asos since 2/23/15. Here's the proof.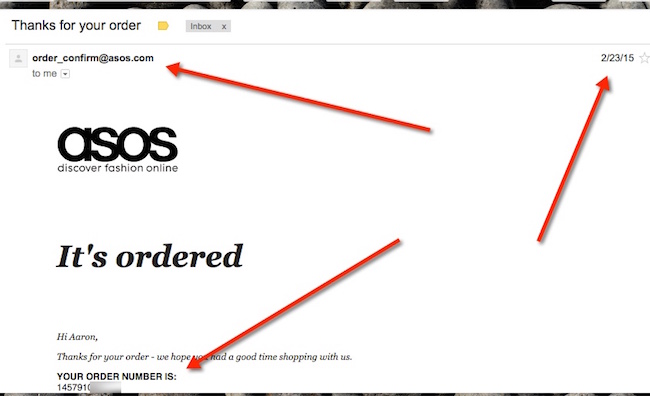 My first purchase on Asos was a Nike Snapback cap that I still wear today. I love the easy process of shopping at ASOS. I bought the cap and made payment with PayPal. Delivery took nearly two weeks, and they ship for FREE. Not bad seeing how I live in Malaysia and they ship from the UK.
I've been a customer ever since.
The reason why I'm writing an Asos review was that I was asked about my experience with them since some of you have read about them on Trust Pilot. Some of you know that I love asos since I wear their clothes and tag them on my Instagram. A few of you mention that you were reading a couple of Asos reviews and their reviews were so favorable.
What do I think? I noticed a few common themes when people write their asos reviews. They are.
Quality
Size
Customer Services
Price
I want to counter the bad asos reviews that are floating around since I've always had a great experience with them and I hope this will help you too.
Let's start.
Asos Review: My Personal Experience
1. Size
Sizing seems to be a common theme when people share their review. I did a simple search and found
Let me first say that I know my measurements and all of my clothing fit.. One reason why clothes may not fit is that people miss a few important details such as.
NEVER purchase a product without looking at the details such height or size of the model. Reading it will give you information on how the clothes will fit you or don't.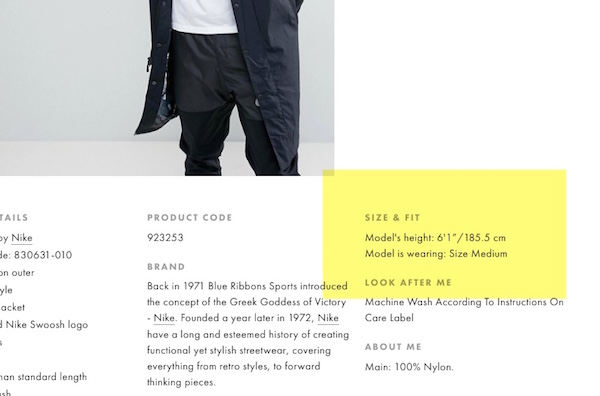 I saw someone mentioned that the model was wearing it was 6ft 3 and was dressed in a medium sized jacket. He was 5ft 10 and opted to order the large size, and it was too large.
If you're going for a jacket, you can fit the size which you usually wear or a size smaller depending on the type of jacket.
The material is KEY! Stretch fit? You will need to make sure if the material you buy will stretch or not. Some don't, and it may not fit everyone. I tend to avoid those.
Slim fit? Loose fit? Fit type is another thing people should be reading. This combine with the material of what the clothes is made can help you make a better decision.
I tend to avoid slim fit clothes on Asos that don't stretch. I know that those clothes won't fit me.
2. Quality
You do get what you pay for. The quality of the clothes on Asos is decent. It's better and way more affordable than buying clothes from some retail stores.
I've purchased sweatpants like this one.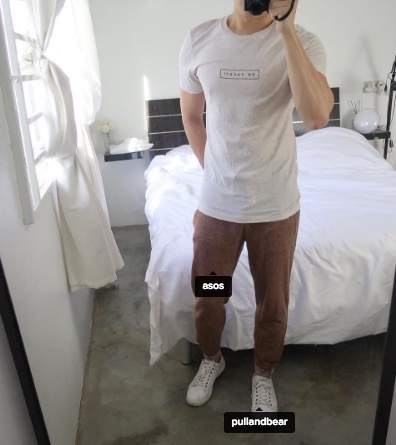 To brands like Adidas like this.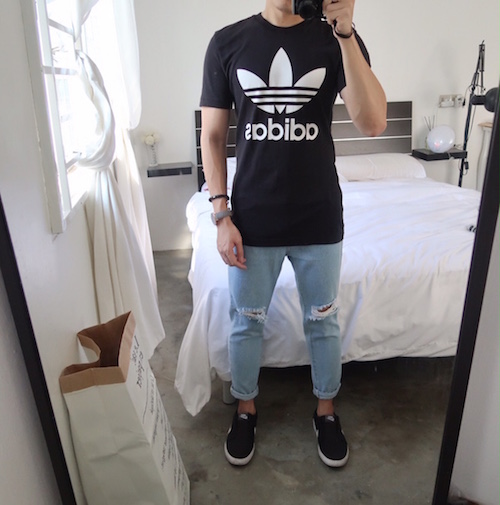 While they are no Zara, they are great.
3. Customer Services
Okay. I'm not sure why so many people are complaining about poor customer service?
I never had an issue with their customer services. They responded quickly when I had any inquiries regarding my items.
Maybe it was my luck?
4. Price
Price is one of the biggest factors why I shop at Asos. They have a ton of asos discounts and deals that will make it more addictive to shop at Asos.
Most of what I get tend to be in the range of £3 to £25. I've purchased shoes like this too.
I still wear them today and even wore it to a friends wedding. It's faux leather and the quality was fantastic.
Asos Review Summary
I order from them very regularly and have had nothing but a top class experience.
Great quality clothes, lots of deals, and amazing delivery service is the reason why I'm a huge fan of Asos.
Of course, if you're shopping from overseas and there is a delay in delivery. Just wait. It happens.
I hoped this Asos review help you determine if you should be shopping on Asos or at least helped you in what you should be looking when buying something on Asos.