Streetwear has taken a turn towards more tailored, smart looks in recent seasons, making it more accessible to the everyday man. I'm a big fan of the sports luxe trend at the moment.
Mixing tailored pieces with sportswear in luxury materials is the bit of a dream come true.
Here are a few select styles you can incorporate into your wardrobe to help you mix up your streetwear looks.
Skinny Joggers
Tailored sportswear is everywhere at the moment. Huge, baggy tracksuit bottoms may have always been acceptable for lounging around on a lazy Sunday – but other than that they're a no go. This new style of joggers means they are acceptable to wear out and about without looking like you've just rolled out of bed. Some tailored styles in luxe materials and muted shades are even better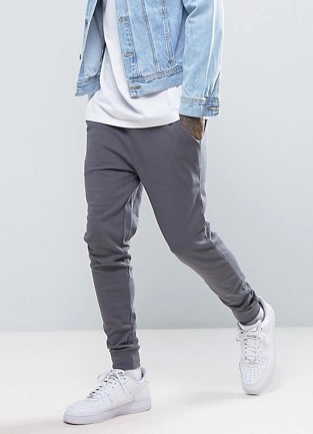 Bomber Jackets
Bomber jackets come back around every decade or so, and at the moment they are very much a staple. Try and keep it fresh and simple with neutral colours – a simple bomber jacket like this is perfect for spring/summer 2017. Team with a soft skinny jean or chino short for a go-to look for every occasion.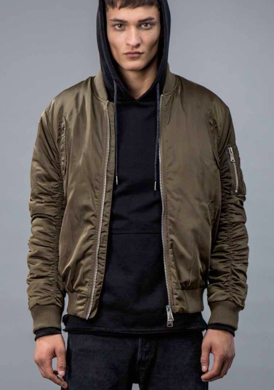 Printed Tees
When streetwear really started to boom in the late 1980s and early 1990s, it started with the growth of the printed tee trend. Name any of the streetwear heavyweights – Stussy, Obey, Criminal Damage – none of these brands would have made it out of the woods without their staple printed t-shirt. A key part of any streetwear look is the printed tee and they're definitely a must-have this season so you should pick yourself up a couple.
Couture Trainers
If you are not really sneakers kinda guy, now may be the time to embrace a more relaxed shoe. There are so many 'couture' trainers about at the moment, adding to the sports luxe vibe of the high street. Suede and leather are being incorporated into trainers by brands such as Nike, Asics and New Balance, meaning you can still look smart while embracing a more comfortable look.
Go for it
Streetwear is all about embracing your own style and expressing yourself, so you can afford to be a bit out there with the looks you go for. Try and accessorise with caps and beanies, and mix up textures, colours and brands to make your look stand out in the crowd.
Alice Porter is an avid writer who is passionate about sharing her knowledge of fashion and style